How to navigate complex product liability issues in the cannabis industry | Insurance Business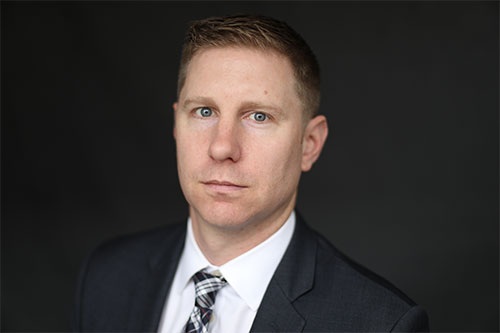 Cannabis is a high-risk business, which means insurance clients in this space can have complicated liabilities. For example, what if an individual is injured while using cannabis products or has a bad reaction – does the client's current policy cover those losses? During a fireside chat at Insurance Business America's Cannabis Cover Masterclass in Boston on June 10, experts will answer some of the key questions around product liability for this sector and spotlight insurance solutions best-suited to protect cannabis clients.
This insight is key since, when it comes to cannabis insurance, product liability can be particularly complex. In the legal world, a common product liability action, such as an artificial hip implant that malfunctions would lead to doctors, product manufacturers, and distributors being sued. By contrast, in cannabis, it's an entire industry that could be implicated.
"When you talk about product liability and cannabis, if someone has a bad reaction everyone in the chain of distribution is potentially a defendant," said Adam Dolan (pictured), partner and co-chair of the Cannabis and Hemp Law Group, Goldberg Segalla, LLP and a speaker at the Cannabis Cover Masterclass. "That means the grower, the manufacturer, the distributor, the supplier, and the store that sells the product could all be on the hook."
Despite these risks, there currently aren't a ton of options for product liability coverage for cannabis businesses. As a result, businesses operating in this emerging space should take note of the heavy regulations in their industry and go above and beyond these to mitigate their product liability risk.
"You need to make sure that, as a company, your quality control is extremely high and that you're following every regulation to the tee. That may mean, in some instances, you're going above and beyond what's required," said Dolan. "If you're required to test a product three times, test it four. All of those things that you can do to impose even a higher level of stringent requirements in your own company in the long run."
Insurance and risk professionals can also help protect their clients against product liability risk as the market for this industry continues to expand. Dolan recommends that risk management professionals understand what exactly their clients are doing in this industry – are they retailers, are they manufacturers, or are they distributors? If they are distributors, what are they distributing exactly – is it edibles, vape oils, vape pens, smokable flower, THC drinks or something else?
The next step is to tailor advice based on this assessment. If a client is manufacturing vape oils, they need to understand that there was a vape crisis involving vitamin E acetate. If they weren't using this ingredient, they need to ensure they have evidence showing exactly what ingredients were in their oil as well as confirming that the directions on the product indicated exactly how it was supposed to be used.
"Make sure that you have the requirements for each day you operated and make sure that you had those next to your manufacturing people. Make sure that they followed it and make sure that they detailed that they followed it so that if a lawsuit comes down the line, you can point to all of this information and data and show, 'my product was required to do X, Y and Z and it did X, Y and Z, and then we did A, B and C,'" said Dolan, "because there are so many different allegations that can be brought in a product liability lawsuit. They can make 10 or 20 allegations against you and you need to be aware of how to protect yourself against them."
Those allegations can include everything from negligence, alleging a defective product, breach of warranty, breach of implied fitness, breach of implied warranty, express warranty, and spoilage. However, Dolan hopes cannabis businesses, as well as their risk and insurance professionals, are aware that if they get sued, that doesn't mean they did anything wrong.
"They're going to sue everyone anyway because, from the plaintiff side, it'd be malpractice not to. If their client gets injured or claims they are injured by a product, they're not really sure who's to blame in the beginning, so they have to sue everyone," he explained. "But I want companies knowing, getting into this space, that you're probably going to have a lawsuit at some point in your company's career. Hopefully you don't, but you probably will, and if you've done what you can and you retain the right counsel, you'll have the arguments in place to defend against them."
To learn more about what cannabis clients need in their coverage, register for the Cannabis Cover Masterclass in Boston on June 10.