Risks facing cannabis industry compounded by prejudice, lack of data | Insurance Business America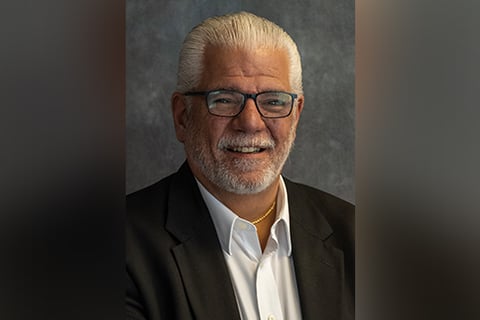 Companies operating in the cannabis industry are notoriously underserved by insurance and often struggle to get coverage that meets all of their needs. During a panel at Insurance Business America's Cannabis Cover Masterclass in Denver and Los Angeles in March 2020, leaders from cannabis companies and the world of insurance will discuss the inner workings of manufacturers, retailers and dispensaries, and provide insight on where risk lies and what coverage is required.
Ahead of the events, one of the panel's experts gave Insurance Business a rundown on the key risks facing companies in the cannabis arena.
"What cannabis industries are facing is a combination of what I like to call internal risks and external risks," said Rocco Petrilli (pictured), chairman of the National Cannabis Risk Management Association (NCRMA) and a speaker at the Cannabis Cover Masterclass. "Those internal risks are traditional risks that you face as a businessowner in whatever vertical that you're operating in. The external risks are much more complicated because those are risks that are inflicted on cannabis owners because they're in cannabis."
He pointed to ongoing prejudice against people who work in cannabis as a result of its federal illegality, which in turn creates caution around how cannabis businesses are treated – from what type of insurance coverages they can get to how they're handled from a zoning and permit standpoint when they want to move into a particular geographic area.
On the insurance front, the barriers cannabis companies have to cross are much higher than traditional businesses. These entrepreneurs require D&O and E&O coverages, as well as general liability, property, and cyber, among others. However, many of these coverages are limited and expensive in the marketplace, with few players willing to write them.
"There's little or no actuarial data to support how these cannabis businesses are going to perform," said Petrilli, adding that the extra weight of the prejudice against the industry "goes hand in hand in limiting these coverages and making them more costly for the businesses that purchase them."
The NCRMA strives to distinguish between internal risks and external risks, and provide its members a specific direction in each of the areas as well as helping them combat both of those risks, whether it be with its risk management platform or by working with legislative and judicial bodies on the further appeasement of the external risk.
Cannabis companies currently mitigate their losses using the compliance frameworks that they're required to meet by their state and local municipalities. However, this is a non-traditional market and the entrepreneurs in this market are non-traditional people, according to Petrilli. They're not the typical entrepreneurs who are entering a mature market with a new product in an effort to make it better – they're entering the market with the first product and many come from working in cannabis informally to turning it into a business with significant investment. When they buy insurance, they're doing so to check the box for compliance purposes.
"But few of them buy it with any hope of ever having a claim satisfied or even filed, so that's going to come with education, that's going to come with best practice, that's going to come with some early performance that will show providers that there aren't all of these external risks that maybe the industry was labelled with," said Petrilli. "It's ultimately going to come to very sound risk management representation that is going to work to open up more capacity because the more insurance capacity that we have, the more that supply and demand curve is going to be impacted."
On the bright side, attitudes towards cannabis as an industry are shifting, though there are positive and negative outcomes that come as a result of those changes.
"It's an evolution, really like nothing we've seen in our country since its inception," said the NCRMA chairman. "But with more legalization comes more regulation and security, simply because these states have their own compliance and regulatory requirements [with the] intent to make businesses more responsible. At the same time, you're starting to see a bit of a crackdown on the black market, which helps the external risks. And all in all, as more clinical data comes out, particularly about the advantages of medical cannabis, that's going to help move that needle as well."
To learn more about what cannabis clients need in their coverage, register for the Cannabis Cover Masterclass in Denver on March 17 and Los Angeles on March 26.