Product liability insurance crucial for cannabis clients | Insurance Business America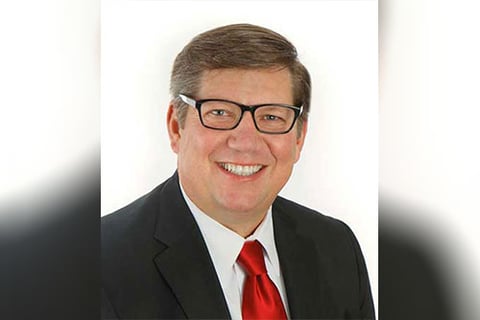 Product liability insurance is absolutely crucial for clients in the commercial cannabis industry, according to Jeff Michalski (pictured), former CFO at Native Roots Cannabis – one of the largest cannabis dispensaries in the US.
An expert consultant in cannabis insurance coverage and risk management, Michalski (pictured) says product liability is often overlooked by cannabis companies, especially those in the small or middle-market range.
"In the Colorado market, we're still dealing with a lot of closely held cannabis organizations, run by families or a wealthy group of individuals," he told Insurance Business. "They're balancing this sole proprietorship or limited proprietorship structure and weighing the risks against the cost of the insurance. I would say many of these companies are risk tolerant, and so they're forgoing insurance coverage because of how much it costs.
"We've been fortunate that the industry hasn't had a major hiccup yet. We've had robberies, break-ins and things like that, but most incidents have been small enough that the cost has been covered by a deductible or has been observed by that organization."
Read next: Five tips for insurance agents with clients asking about cannabis risk
When it comes to product liability, it's very difficult for companies to finance claims themselves due to the often-extensive legal defense and settlement costs. Michalski will be taking a deep dive into this at Insurance Business America's upcoming Cannabis Cover Masterclass in Denver on March 17, where he'll be taking part in a panel called 'Cannabis 101: What cannabis clients need in a coverage policy'.
"Product liability is still quite a weak area of coverage in the cannabis industry," said Michalski. "Lots of companies don't have it, and those that do, often have policies with inadequate coverage. They might have coverage limits of $250,000 or $300,000 per occurrence, but that's not going to do much. In reality, that will be chewed through in no time if there's a product liability claim, which means companies are really leaving themselves at risk."
In Colorado, where Michalski began his journey in the cannabis industry, producers are subject to a regulatory cannabis system called Metrc. This solution enables legislators and industry stakeholders to track cannabis inventories, trace product should it become a public health concern, analyze trends and data to assess risk, and generate reports and insights for the industry.
Read more: Policy shortfalls are 'endless' in the cannabis industry
The product tracing capability is particularly relevant in the product liability space. Michalski explained: "It's easy to trace cannabis from seed to flower. But when it moves along the supply chain, things get a little trickier. You don't always know who the customer is, who's buying a particular strain or what they're doing with it. Say your product is going into a distillate, like a THC oil or a CBD oil. The company producing that distillate might be using many batches and strains of cannabis, which vastly increases the risk of contaminants."
Even if the original seed or flower was confirmed free of mold or contaminants upon sale, the grower can still be dragged into a product liability claim for contamination issues that are introduced along the supply chain. This is why product liability insurance is so important, Michalski stressed.
There's a tendency for some cannabis companies, especially those with higher risk tolerance, to place a lot of hope in the notion of: 'Nothing's gone wrong in the past. We're compliant and we do all of this product testing, so what's the risk?' As product liability and recall claims across many industries would suggest, contaminants and faults can make their way into products, which in turn get all the way to market before that problem is picked up. "It's a difficult challenge to keep in mind," said Michalski.
To hear more from Jeff Michalski and learn about the insurance needs of the cannabis, CBD and hemp industries, register for the Cannabis Cover Masterclass in Denver on March 17 and Los Angeles on March 26.