Policy shortfalls are 'endless' in the cannabis industry | Insurance Business America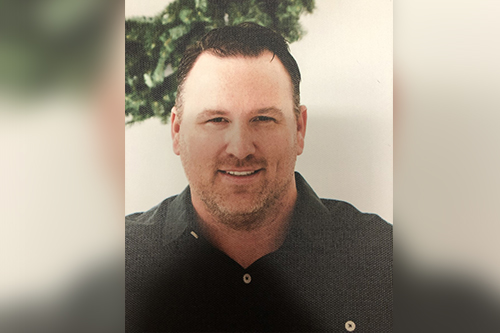 Cannabis is a high-risk industry and with that status comes the potential of headache-inducing claims. During a panel at Insurance Business America's Cannabis Cover Masterclass in Denver and Los Angeles in March 2020, experts will discuss the latest claims trends and coverage pitfalls in this growing industry, as well as the best practices for assessing loss.
The most common types of cannabis claims stem from fire losses related to electrical issues, and, surprisingly, there's not as much theft of the green goods as you might expect.
"We have a lot of theft in Northern California," said Travis Clifford (pictured), commercial property supervisor at Effective Claims Management Inc. and a speaker at the Cannabis Cover Masterclass, "but it's not theft of the plants themselves – it's theft of the growing equipment."
A lot of growing facilities are also brand new – only six months to a year old – so there's a huge subrogation potential for all of the claims that Effective Claims Management sees, added Clifford.
On the dispensary side, there have been some claims related to water damage and, again, fire losses. However, Clifford noted that losses haven't been particularly bad on the dispensary side because most locations aren't allowed to have too much product out on the showroom floor at one time – maybe around $25,000 in stock – and the vaults that stock is stored in offer protection from fire and water.
Nonetheless, Clifford says he could speak for five hours about where policies have fallen short for cannabis clients.
"Your normal CP forms, they're not going to have coverage for living plant material, so you have to go find your own form," he explained, adding that one issue comes up when determining how to repair or replace the "damaged property," which in this case would be the plants. "How do you repair a plant? If there's smoke damage to a plant, there's not one grower or cultivator of marijuana in this country, or probably the world, that's going to just say, 'I'm just going to dust the soot off of this, repair the plant over the next two weeks, and then we're going to put it back in the dirt.'"
Growers want to get their product out to suppliers and to their markets as soon as possible, so, instead, they're going to throw out damaged plants and they're going to put a new batch right back in once they've cleaned that room out. So, how do you then address the "replacing" of the damaged property?
"Does that mean growing new plants and what's the cost to grow a plant? Well, that's significantly less than the cost to actually go out and buy a plant from another supplier and stick it in the dirt," said Clifford. "Let's say you have a plant that's two weeks from harvest – are you going to go out and buy another plant from another supplier that's two weeks from harvest? What if you don't like that supplier? What if they have a lower rate product than you have? How are you going to fix the situation and how are you going to even value that plant?"
These are just a few examples of how the policy shortfalls are tremendous and endless when it comes to cannabis. Helping insureds through the claims process when losses do occur is no picnic either.
"Getting information from any of these insureds is the hardest part of this claim type because they're making money hand over foot like crazy and losing a couple million dollars right now, that's not their biggest concern," said Clifford. "Their biggest concern is getting out to the market and getting a product out there, so if they're down for 13 days, they want to get back up and moving as fast as possible. They'll get you the documentation, but what they don't know is exactly what you need."
Clifford recommends getting a forensic accountant and meeting face-to-face with the client to outline all of the documents that the claims adjuster might require.
"[These businesses] don't want to provide what they really do on the books because everything is so proprietary," explained Clifford. "It's such a fragile industry right now and they don't want a competitor getting knowledge of what they're doing. So, the best thing to do is say, 'Look, I want to pay you, I want to get this limit or whatever we have, but you have to give me something.'"
Clifford and other experts will provide more tips on dealing with cannabis claims during the Cannabis Cover Masterclass, but his key takeaway for now is to stay on top of the policy shortfalls and be clear with clients.
"Be wary of the policy pitfalls before you ever get to a loss. Work with your underwriters on these policies because they're so brand new, they're going to be flawed. Let them know, 'We need a per plant limit in our policy, we need a sub-limit for living plant material, we need to determine the difference between selling price and cost, because business income and replacing of the plant are two intertwined coverages that bring up problems," said Clifford. "As far as an adjuster is concerned, as far as an agent is concerned, really make sure that if there any policy pitfalls, they're addressed upfront."
To learn more about handling cannabis claims and dealing with cannabis-related policy shortfalls, register for the Cannabis Cover Masterclass in Denver on March 17 and Los Angeles on March 26.