Bermuda to face at least 25% of insured-loss claims from hurricanes | Insurance Business America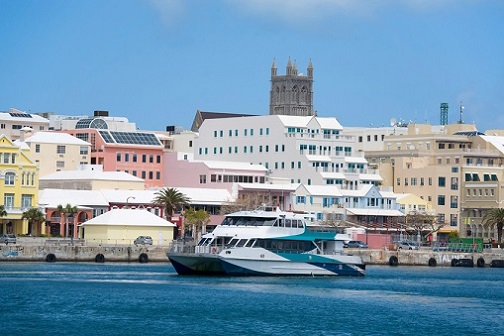 British island territory Bermuda, where over 32% of the top 40 global reinsurers are based, is forecast to see its insurance market absorb at least a quarter of insured-loss claims from hurricanes Harvey, Irma, and Maria.
That is the initial assessment of the Association of Bermuda Insurers & Reinsurers (ABIR), which based the minimum percentage on historical experience, regulatory stress tests, and publicly announced preliminary estimates by listed companies. If the estimate is anything to go by, then the Bermuda market is set to pay at least US$25 billion out of approximately US$100 billion in aggregate insured losses from the three storms.
Celebrate excellence in insurance. Join us at the Insurance Business Awards in Chicago.
The association said global insurers and reinsurers in Bermuda have started paying claims, with commercial carriers in the overseas territory representing the second-largest insurance hub outside London – not to mention being the world's leading providers of catastrophe reinsurance.
"Bermuda's global insurers and reinsurers first and foremost express their sympathy to those suffering from the loss of life, property, food, and water from the recent storms," said ABIR chair Kevin O'Donnell, who is also the president and chief executive officer of RenaissanceRe Holdings Ltd. "At this time, we are helping in the best way we can – by forwarding billions of dollars to help begin and sustain recovery in Texas, Florida, Puerto Rico, the US Virgin Islands, and the rest of the affected Caribbean and Southeast US."
According to ABIR, Bermuda reinsurers began wiring money to primary insurance company accounts shortly after the storms' devastation. Last week reinsurers on the island started reporting net insured losses estimates.
It added that Bermuda's share of the hurricane losses will be aggregated from business segments including commercial insurers and reinsurers; captive, or self-insurance companies; catastrophe-focused managing general agents; and alternative capital risk funds and pools.
"Going forward, we are committed to helping our clients and their communities rebuild more resiliently, and supporting continued innovation to help close the insurance protection gap," said O'Donnell. "By diversifying the financial risks of these disasters to a willing global private market, we can best reduce financial burdens on exposed communities, taxpayers, and policyholders."
Related stories:
NFIP will be out of funds before the end of the month
Irma insured loss tally hits $4.2 billion according to Florida regulators