Blockchain insurance policy in Puerto Rico pays out claims based on wind speeds | Insurance Business America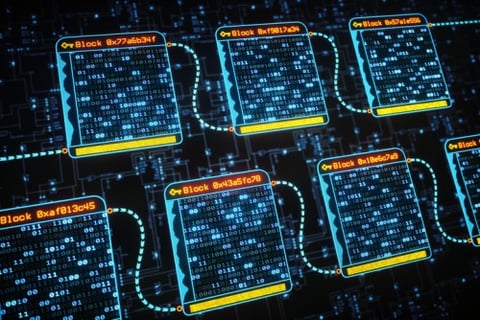 Months post-Hurricane Maria, life on Puerto Rico still hasn't returned to normal with parts of the island lacking power, and water systems that have not yet been restored.
The storm exposed the limitations of the insurance sector on the island as many insureds experienced delays in the claims process, which has left room for a new blockchain-powered solution to enter the market.
"The customer experience of people who were insured and who are insured with traditional policies is extremely negative. Many people who submitted a claim still did not get paid. It means that you either live without a roof, without TVs working, you may not have money to buy generators, or you just leave the island," said Renat Khasanshyn, co-founder of Etherisc, a decentralized insurance platform for insurance products, who called those experiences "completely unacceptable."
The combination of dissatisfaction with current offerings and a relatively high GDP, which leaves the potential for high losses, made the island an ideal place to launch HurricaneGuard, an insurance policy that releases automatic claims if wind speeds are recorded within 30 miles of the insured's home or business. The customer obtains the product through the official website or other distribution channels, provides the address for the property, and pays the premium. If a hurricane strikes the region and the government reports wind speeds associated with a Category 3 hurricane or higher, insureds will receive a payout that's sent right to their bank account within 72 hours.
HurricaneGuard is a supplementary insurance with a fixed benefit policy that does not cover property loss, and relies on actuarial proof that certain wind speeds correlate highly to specific amounts of losses.
"Based on this high correlation, the payouts are made where it's almost certain that the loss has occurred and [the insureds] have to certify that, yes, indeed they have a loss," explained Khasanshyn. "Following the launch in Puerto Rico, we plan to make this product available in the regions which have the most interest from distribution partners that are willing to bundle the product with their customer experience."
As blockchain-based insurance solutions continue to enter the market, the reaction to HurricaneGuard has so far been enthusiastic – even among regulators in Puerto Rico, who are welcoming the product with a lot of interest.
"Existing carriers do not offer such products," said Khasanshyn. "The regulators themselves and their relatives, they've been affected too, they're insureds as well. They also didn't get paid on policies so everyone is in the same boat."

Related stories:
The impact that Hawaii's volcanoes have on the state's insurance terrain
Californian wineries threatened by rising temperatures and longer wildfire season