California wildfires kill at least 54 horses | Insurance Business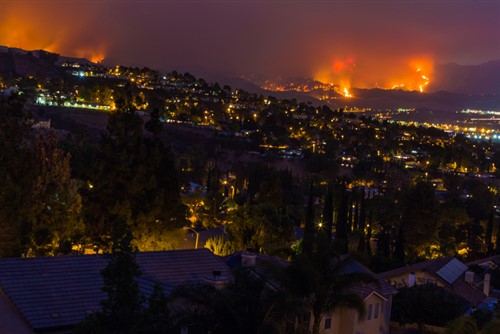 The Southern California wildfires have forced hundreds of thousands of evacuations as they swept between Los Angeles and San Diego County. The fires have burned hundreds of thousands of acres and killed at least 54 horses.
A fire in Los Angeles County killed 29 horses at a ranch in Sylmar, according to an Associated Press report. The Padilla family, which owned the ranch, told the Los Angeles Times that when they returned to their property a day after being forced to evacuate, the ranch had been destroyed and nearly half of the 60 horses housed there had been killed in the blaze.
About 25 racehorses were killed in San Diego County when a wildfire destroyed eight barns and a training center, according to the Associated Press. Other horses, in the surrounding pastures at the time, remain unaccounted for.
Nearly 500 horses were stabled at the San Luis Rey Downs training center, according to the Associated Press. When fires broke out Thursday, driven across San Diego County by strong Santa Ana winds, stable workers risked their lives to free horses from stalls.
Racehorses worth hundreds of thousands of dollars were set free and encouraged to flee as the blaze destroyed the center, according to the AP. Mac McBride, who was working with the center's trainers, told the AP it was "total pandemonium when several hundred horses were cut loose."
"There was so much smoke it was difficult to see," horse trainer Dan Durham told the AP. "Some of the horses were turned loose so they could be safe."
A trainer at Los Alamitos Race Course told local news affiliate KFMB that he saw 10 horses die, including his own.
"It was dark, everything was hot and she wouldn't come out," Cliff Sise said. "I opened the pen and tried to get behind her and get her out, and she wouldn't get out. She burned to death that quick."
Related stories:
California fire claims hit new record
California official: Wildfire victims have two years to collect insurance money