Californians evacuate as massive wildfire spreads | Insurance Business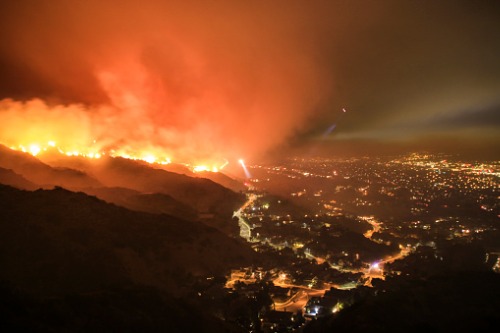 Northern California officials have ordered 2,000 residents to evacuate from their homes and businesses after a major wildfire broke out in the region.
The community of Geyserville, as well other nearby neighborhoods, was told to leave after the nearby Sonoma County wildfire grew to over 15 square miles. According to California Department of Forestry and Fire Protection incident commander Mike Parkes, the cause of the fire is not yet known, but the blaze was fueled by 60mph winds.
Parkes noted that the rugged terrain made the area difficult to access and that by Thursday afternoon, the fire had managed to reach the outskirts of Geyserville.
The Associated Press reported that there were no immediate reports of any injuries. Officials have yet to determine how many buildings have been destroyed due to the wildfire.
Several residents have refused to heed the evacuation order, noted Sonoma County Sheriff Mark Essick.
"Please heed our evacuation order," Essick said during a news conference. "We really need to be able to fight the fire, rather than worrying about rescuing you."
To prevent further fires, Californian utilities have implemented rolling blackouts amid fears strong winds could knock branches into power lines or even topple them, sparking wildfires.
On Wednesday, PG&E announced it would start rolling blackouts lasting 48 hours in parts of Northern California, anticipating the fire conditions.
Similar power cuts were implemented in Southern California, affecting over 15,000 customers, The Associated Press reported.