Risk aggregation a 'key concern' as wildfire severity rises | Insurance Business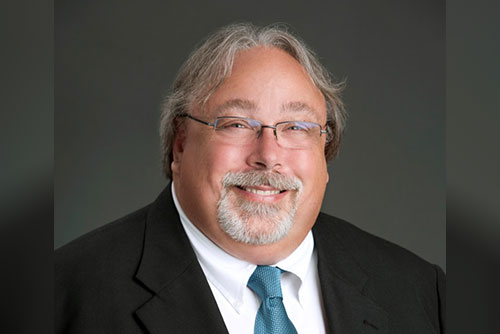 Imagine 74 of the 75 largest cities in the United States going up in flames over the course of a few months. The loss would be astronomical. While that's a highly unlikely scenario, one harsh reality to contemplate is the fact that the combined area of those 74 cities is roughly equivalent to the total number of acres burned in the 2018 US wildfire season.
According to CoreLogic, a global property information, analytics and data-enabled solutions provider, approximately 8,767,492 US acres burned in 2018, marking the sixth highest total since modern historical records began in the mid-1900s. In the past 20-years, the average annual amount of burned acreage has increased, and, in the same timeframe, larger and more devastating wildfire events have occurred.
CoreLogic's '2019 Wildfire Risk Report' provides an analysis for the properties at risk of a destructive wildfire event and the associated reconstruction cost value (RCV) for homes in the 13 western states: Arizona, California, Colorado, Idaho, Montana, New Mexico, Nevada, Oklahoma, Oregon, Texas, Utah, Washington, and Wyoming. The report suggests there are 775,654 residential properties at extreme risk of wildfire damage in the 13 western states, with an estimated RCV of $220.2 billion.
Read next: California wildfires' impact felt throughout insurance, real estate markets
Based on analysis by CoreLogic for 2019, there are a further 924,623 residential properties at high risk, with an estimated RCV of $318.38 billion, and 326,838 residential properties at moderate risk, with an estimated RCV of $108.95 billion. Finally, there are 28,716,516 residential properties at low risk of wildfire in the 13 western states, with an estimated RCV $7,888 billion.
"The total number of residential properties at risk and the associated RCV are very significant. We don't intend these stats to be alarming. What we're trying to do is provide an overall accumulation of the risk," said Tom Jeffery (pictured), senior hazard scientist, CoreLogic Spatial Solutions. "In any given year, or even in a decade's worth of fires, we're never going to see anything approach those numbers. They're really just an accounting of the total risk that we've identified in the 13 western states."
In the 13 states studied, California has the most residential properties at extreme risk of wildfire (240,580; RCV $92.62 billion) followed by Texas (174,038; RCV $32.3 billion) and Colorado (113,002; RCV $33.66 billion). The CoreLogic report states: "Due to both their larger geographic size and large populations, California and Texas lead the US in the number of residences and RCV in the high- and extreme-risk categories. Both states contain fuels and terrain that contribute to higher risk classifications and have population centers near high-risk areas.
"Colorado, which has experienced several record-setting fires since 2010, ranks third for the number of homes in both the high and extreme categories. While other states tend to have fewer properties, of the remaining 10 states, half have more than 50,000 residences in the high- and extreme-risk categories combined."
Read more: Damage from past storms reveals the risks of tornado and hail activity
What's interesting, according to Jeffery, is that a lot of western states that people typically wouldn't describe as high-risk wildfire zones actually have a large amount of exposure. For example, states like Arizona and New Mexico have 71,302 and 80,944 residential properties at high- to extreme-risk respectively, meaning they have many people in harm's way.
"As a scientist, one of the key messages I hope this information has the ability to relay is the fact that even if you're not in California or Colorado, the 13 western states still have some exposure to wildfire," Jeffery told Insurance Business. "Knowing that allows people to make accommodations and plans so that down the line, they're hopefully not as burdened when these fires occur."
In terms of insurance, CoreLogic's '2019 Wildfire Risk Report' highlights the rising issue of wildfire risk aggregation. While there have been large wildfires in the past, the more recent single-event fires, which have destroyed thousands of properties and caused multiple billions of dollars' worth of damages in one go, are really starting to make insurers reassess how much risk they're willing to assume in a single area.
"It's not that we didn't see these severe wildfire events in the past; but it seems like they're happening with more frequency now," Jeffery commented. "I think that's driving insurers to look more closely at risk aggregation so that they can identify on a regional or localized regional level how much risk they have, and how many policies they have in compact areas where wildfires can do a large amount of damage. It really is a key topic of concern right now."