Insurers stand ready to help policyholders affected by California wildfires | Insurance Business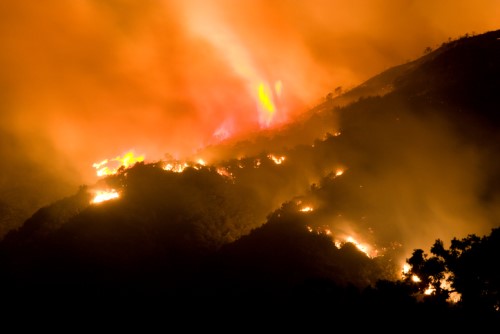 With the Saddlebridge wildfires spreading across Southern California and causing authorities to call for mandatory evacuations over the weekend, several insurers have said that they stand ready to assist policyholders affected by the disaster.
Representatives from Mercury Insurance said that are on standby to process claims of their customers' who have suffered property damage. The insurer also said that they will help policyholders arrange temporary housing and provide assistance with living expenses if they have suffered a covered loss or were forced to leave their homes in response to evacuation orders.
Read more: Risk aggregation a 'key concern' as wildfire severity rises
"It's important for everyone to get their families and pets to safety by following evacuation orders," said Christopher O'Rourke, vice president of property claims at Mercury Insurance. "Mercury is here to help our customers who were forced to leave their homes due to the mandatory evacuation orders and they should contact their agents or call the Mercury claims hotline at (800) 503-3724 for help. Californians should keep their receipts for these additional living expenses as their homeowners' or renters' insurance policy can help them recoup this money. Mercury also recommends that policyholders report losses as soon as possible, so we can begin to assist with the rebuilding process."
Meanwhile, Farmers Insurance's catastrophe response team said that it is readying resources to help customers with claims and encouraged impacted residents to listen to authorities and exercise caution during the fire. In a statement, Farmers Insurance said that customers can file a claim by calling their agent or texting REPORTCLAIM to 29141.