Congress battling with NFIP revamp | Insurance Business America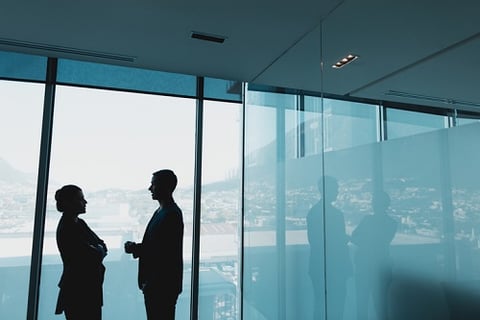 With the spring flooding season coming up, members of Congress are scrambling to renew the troubled National Flood Insurance Program (NFIP).
The NFIP – which covers over five million policyholders – is $20 billion in debt; indeed it just had $16 billion in debt forgiven through taxpayer's money. Congress has passed 10 short-term extensions of the NFIP since 2017, but legislators believe more needs to be done in order to save the failing NFIP from its financial and administrative issues.
Congress met yesterday to discuss how to address the flood insurance program's issues, St. Louis Post-Dispatch reported.
Senior members of the House Financial Services Committee have been pushing for meaningful reforms for the NFIP. Rep. Blaine Luetkemeyer, R-St. Elizabeth, MO recently introduced a number of bills to reform the program. Similarly, Reps. William Lacy Clay, D-University City, and Ann Wagner, R-Ballwin are involved in the process of developing a five-year reauthorization of the program.
"It's a long-term problem that we need to solve, instead of coming up with these short-term fixes," said Clay. "We all represent different regions - but in our region, our flooding is seasonal, it happens like clockwork. ... We need to approach this in a pragmatic way that resolves the issue."
Clay argued that as flooding has increased over time, the 51-year-old NFIP has been unable to keep up with the losses. The program had so much difficulty meeting the costs of flooding that the Federal Emergency Management Agency (FEMA) in charge of the NFIP had to gradually borrow more money to cover claims. One thing led to another, as several homeowners were not able to meet premiums costs and private and reinsurance markets were unable to cover the NFIP's gaps.
Legislators are also concerned that the Trump administration is proposing a plan to rework the way risk is assessed – a plan that critics say could result in higher premiums while covering less damage.
Witnesses from the private sector and advocacy organizations were also present during the hearing yesterday, telling committee members to consider a more comprehensive solution that covers more than just insurance.
Several witnesses mentioned that the US has adequate flood-plain maps for about a third of the country, while others said the federal government has lapsed on financing mitigation projects to prevent flood damage. Some demanded that homeowners and business owners be made privy to flood vulnerability data.
The latest NFIP extension runs until May 31.