Consumer Institute calls for more private insurance in flood | Insurance Business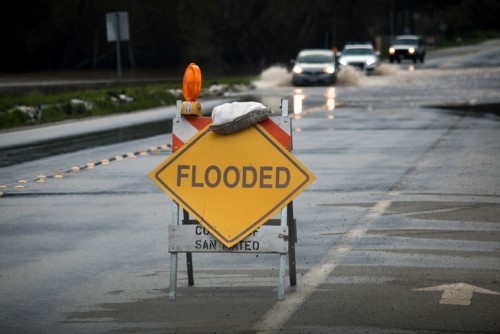 With the National Flood Insurance Program (NFIP) on the brink of insolvency, a consumer advocate is proposing a solution that could potentially relieve the program of its financial woes while expanding the flood insurance options available in the market.
In a special piece in The Hill, American Consumer Institute adjunct public policy expert Liam Sigaud suggests that private insurers hold the key to solving the NFIP's financial concerns.
Take a deeper dive into this issue at Flood Risk Summit.
". . . Congress should consider expanding the private sector's role in flood protection, which the NFIP itself has acknowledged could be a fruitful path," Sigaud said. "Private market participation would give consumers a broader selection of coverage options, often at cheaper rates than what the NFIP offers, while reducing taxpayers' exposure to flood losses."
Sigaud's statements come as the NFIP's deadline draws near. The NFIP continues to lose about $1.4 billion each year, the public policy expert noted.
According to Sigaud, the NFIP's main problem is that the premiums homeowners pay rarely reflect covered risk. He explained that the program is harming itself with its seemingly arbitrary pricing – NFIP's underpricing in areas vulnerable to flood has led to overdevelopment (and costlier claims), while overpricing in other areas has deterred homeowners from purchasing coverage at all.
Sigaud also mentioned how the flood maps the program uses to determine flooding risk are either too old, or do not take into account relevant factors such as rapid rain accumulation, building codes, or even population growth.
"Consumers and taxpayers deserve better," the expert concluded. "Congress shouldn't wait to enact meaningful reform to a program millions of families count on when disaster strikes."
Related stories:
2018 set to be worst year in a decade for insurers
FEMA drops non-compete clause and mid-term cancelation rule for NFIP policies