Are FEMA maps missing the mark? | Insurance Business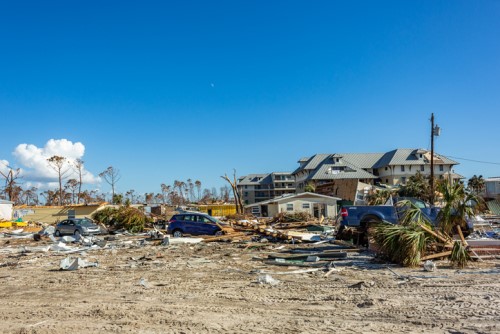 Following the devastation caused by Hurricane Michael in Florida, experts and even government officials are questioning the accuracy of the Federal Emergency Management Agency's (FEMA) flood maps.
An official flood map detailed that over 200 homes within the community of Mexico Beach, FL were at low risk of flooding. This meant that homeowners were not required to purchase flood insurance, and local residents even admitted that many did not.
But then Hurricane Michael struck on October 10, causing a storm surge of about 19 feet.
Analysis by Western Carolina University geologists found that 70% of the homes in the area were demolished, while another 10% were severely damaged.
"There is tremendous uncertainty in the accuracy of the mapping of these areas," Western Carolina University Program for the Study of Developed Shorelines program director And Coburn told InsideClimate News. "It almost provides a false sense of security in terms of allowing people to understand what their flood vulnerability is."
At present, FEMA's flood maps are used in 22,000 communities. These communities are participants in the National Flood Insurance Program (NFIP) – a contentious flood insurance program that has been extended by legislators to last until the end of November.
Last year, a report by Department of Homeland Security Inspector General found that many of the maps may not reflect actual flood risk, or are out of date.
"Without accurate floodplain identification and mapping processes, management, and oversight, FEMA cannot provide members of the public with a reliable rendering of their true flood vulnerability or ensure that [NFIP] rates reflect the real risk of flooding," the report said.
FEMA said that it has spent $200 million in recent years to update the maps. But a study in February found the agency's efforts wanting. Environmental Research Letters reported that more than 40 million Americans are exposed to serious flood risk at the 100-year-flood or 1% level – roughly three times more than the risk FEMA's flood maps suggest.
Another report by the Inspector General's Office late last year found that only 42% of the FEMA maps were up to date. Bloomberg also found that some of the maps were very old, some dated as far back as the 1970s.
Some experts also said that the maps do not consider the effects of climate change.
"We know that storms are getting more intense now, especially in the last 10 years," said Larry A. Larson, Association of State Floodplain Managers director emeritus/senior policy advisor and an engineer. "What FEMA does not yet do, and flood maps do not yet do, is reflect what they expect future conditions to be."
Larson added that by ignoring climate change, "the day [FEMA issues] the maps, they're obsolete."
Take a deeper dive into this issue at the Flood Risk Summit on November 29.