"Daunting" Hurricane Irma sends harsh insurance message | Insurance Business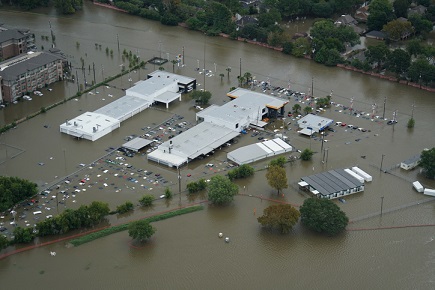 Florida is awash with a flurry of activity as the state prepares for the potential US landfall of Hurricane Irma, just days after Hurricane Harvey wreaked havoc and devastation in Texas and Louisiana.
Irma is a category 5 hurricane and has been described as "extremely dangerous" by the National Hurricane Center. The raging storm has already battered a number of northeast Caribbean Islands with severe rain and winds of up to 180mph, killing at least nine people.
Celebrate excellence in insurance. Nominate a worthy colleague for the Insurance Business Awards!
The path of the storm remains unclear but catastrophe models have suggested Irma's core could hit the Florida peninsula by Sunday night. The state is now in overdrive, preparing for the worst.
If Irma does strike the US mainland, it is likely to cause widespread flood and wind damage, bringing into light the serious issue of the insurance protection gap.
"Part of being prepared for an event like this is having insurance if you are in a risky zone – and most people don't have insurance," said Albert Slap, president of Coastal Risk Consulting. "Most people don't understand their risk because they're not properly educated.
Learn more about flood insurance at the Future of Flood event being held in Miami, Florida on November 16. Click here for more details and to register.
"Some people think flood insurance is too pricey so they don't purchase it. But they're the ones who will be worst affected by a Harvey-like event. A major flood incident could eat up their whole life savings if they don't have insurance coverage. People need to assess their tolerance for risk and speak to an advisor about the best way forward."
Slap believes, as a citizen and a knowledgeable person looking at flood modelling, that the percentage of people with flood insurance is dangerously low. He said this is partly due to the Federal Emergency Management Agency's (FEMA) "inadequate" flood maps and "confusing" policies.
It is "very daunting" having Irma lurking on the horizon, according to Slap. He said Coastal Risk Consulting is "very concerned" and is making sure evacuation plans and emergency guidelines are in place.
Slap added: "What's it going to take for people to understand that they can't just roll the dice and gamble without insurance, with the hope that FEMA will be there as a back stop if a major incident occurs? I just don't see that as a way forward for these flood prone areas."
Related stories:
Irma could test Florida's private flood insurance market
Fitch Harvey's very large losses unlikely to impact global reinsurance rates