Deluge of repeat claims for NFIP | Insurance Business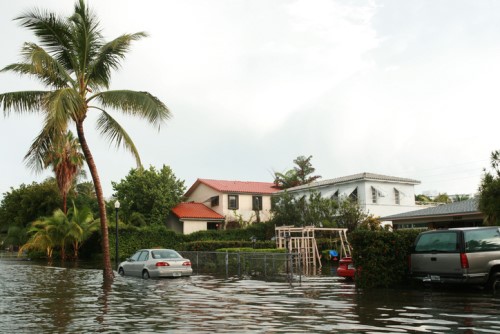 The National Flood Insurance Program is facing a flood of its own – repeat claims.
Over the last two decades, the number of properties reporting a second loss has increased by 67%, according to Evan Hecht, president of The Flood Insurance Agency.
Celebrate excellence in insurance. Nominate a worthy colleague for the Insurance Business Awards.
"The number of properties that have had a third loss has increased 56%," Hecht said at
IBA
's recent CAT Risk 2017 Masterclass.
The Federal Emergency Management Agency defines a repetitive-loss property as one that has two or more claims of more than $1,000 over the course of 10 years. A severe repetitive-loss property has had at least four claims of more than $5,000 each, or at least two claims that total the building's current value, according to
Emergency Management Magazine
.
There are 11,000 severe repetitive-loss properties in the country, and that number is growing – largely due to the effects of climate change,
Emergency Management
reported.
Joe Rossi, chairman of the Marshfield and Massachusetts coastal coalition and a member of a FEMA task force aimed at improving the flood claims process, said that extreme flood-risk properties only account for a small fraction of the NFIP's five million active flood policies – but they account for about 30% of its claims.
"These properties give the program a bad name, when the program was designed so no-one could be labeled non-renewable," Rossi told
Emergency Management
. "The rates for these structures are significantly higher; they don't get off scot-free. There are penalties."
The NFIP, which must be reauthorized by the end of September, is almost $25 billion in the red, Emergency Management reported.
Related stories:
Lexington, TFIA partner on innovative flood insurance product