Florida natives underpaying for flood insurance – study | Insurance Business America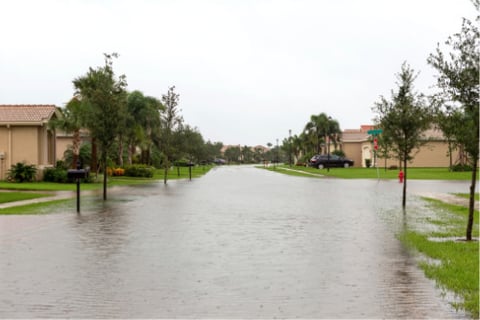 Homeowners in Florida might cry foul at plans for flood insurance premiums to rise soon, but a new report has found that those increases may be necessary, after all.
The report by First Street Foundation, which looks into climate impacts on national property values, found that the majority of Florida natives face a higher flooding risk than their insurance costs would suggest.
In Florida, there are 906,465 residential properties that have "substantial flood risk," First Street said. Those properties are expected to have a total loss of $7,957.3 million this year. It found that in certain cities, like Miami Beach, flood risk calculations are noticeably underpriced. The underpricing difference is such that it would take almost 10 times the current average price of premiums in order to bring them in line with flood risks – representing up to $20,000 in additional annual premium.
Nationally-speaking, the report found that there are 5.7 million properties across the US that are at risk of flooding. The capped average estimated annual loss for those properties is $3,343, yet the average NFIP premium for those households is only $902. This, First Street said, indicates that the current economic risk is 3.7 times higher than the level the NFIP is pricing insurance at.
First Street recommended in its report that the National Flood Insurance Program (NFIP) will have to increase its insurance premiums significantly. But federal caps would mean rate hikes will likely be introduced in a staggered fashion – spread across multiple, consecutive years – and could ultimately impact property values in the long run.
"So, you can imagine your insurance rate goes from $1,500 to $5,000, and you know in 30 years it's going to go to $10,000 in today's dollars," First Street founder and executive director Matthew Eby told Tampa Bay Times. "When you have dramatic increases like that you have a drop in value because the cost of ownership goes up."