Gallagher on protecting assets in hurricanes | Insurance Business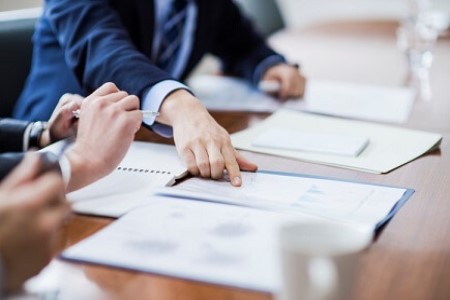 One hurricane down, many more to go as Hurricane Florence leaves its impact on the Carolinas and subtropical storm Leslie forms in the North Atlantic. Images of submerged buildings reveal the damage caused by the latest storm as well as the exposures of many commercial and residential properties to flooding, even if they don't appear in a dangerous flood zone.
"It's a misnomer to think that only assets which are in floodplains are going to be damaged in a hurricane," said Alex Glickman, area vice chairman and managing director of Gallagher's real estate and hospitality practice, adding that water is the main culprit of destruction. "The biggest exposures tend to be flooding because, as an example in Hurricane Harvey, 70% of all the assets that were damaged were [done so] by flood, not by the wind, and 100% of those 70% were not known to be in a 100-year floodplain or a Flood Zone A or B."
The problem of expanding flood risk is evidenced by the struggles of the National Flood Insurance Program (NFIP), which continues to pay for the repairs of properties in flood-prone areas, and the commercial insurance industry's more strategic look at flood exposure. According to Glickman, flood rates are increasing because risky areas are no longer just restricted to those high-risk zones.
Gallagher uses the most up-to-date flood maps as they become available to determine the exposure that properties face.
"The way that insurance policies for commercial insurance work is, as a general rule, if even one small part of a parcel of an asset is in a flood map, then that's considered a Flood Zone A or B, so that's why it's very important to understand what the exposure is and buy the insurance appropriately," said Glickman. "NFIP only insures for the real property, it does not insure any of the rental income – that's an important distinction."
Besides damage to a property, business interruption can also take a toll on a local economy. During a hurricane, tourists tend to stay away, and not by choice, with canceled flights and mandatory evacuations keeping people away from the impact zones.
"If people know that a hurricane is happening, which you get pretty good fair warning about, in the hospitality business, people will cancel reservations and it's a disruption in business," said Glickman, adding that Gallagher has its own preparations for hurricanes, sending out notifications to clients when storms are approaching and using the EigenRisk modeling platform. The team can upload a client's portfolio of assets and look at a hurricane map to track the predictive impact of the storm on those assets. During Harvey, Gallagher used the platform with a large client, who was able to deploy people on the ground to protect its most at-risk assets.
As the number of properties in flood risk regions grows, other mitigation methods become crucial, starting with the actual infrastructure of a building.
"In flood zone areas, building above the grade is critical," said Glickman. "If there is an exposure to flooding from a body of water, then making sure that there are appropriate flood gates that are installed – that was a big problem in Sandy, that it was a confluence of tide and wind, and so much of southern New York City flooded. Those assets that had flood gates came out a lot better than those who didn't, and those assets which were smart enough to take their elevator cabs and elevate them versus leaving them in the basements also came out ahead."
Read more: Why Hurricane Lane was a drop in the bucket compared to Florence
The insurance industry isn't standing on the sidelines – brokers are making it clear to clients what needs to be done from an underwriting standpoint and a loss prevention standpoint to protect them from an unpleasant recovery process once the storm has passed through, according to Glickman.
"People forget about simple things – if you've got rock on your roof, it becomes a projectile in a hurricane or any type of windstorm because now you've got rocks that are flying around," he said. "If you've got any type of exterior equipment, obviously that needs to be battened down or taken inside, so there are ways to protect an asset and an operation, and it's more than just boarding up the windows.
"Take a deeper dive into this issue at the Flood Risk Summit.