Harvey storm name retired, but future threat looms | Insurance Business America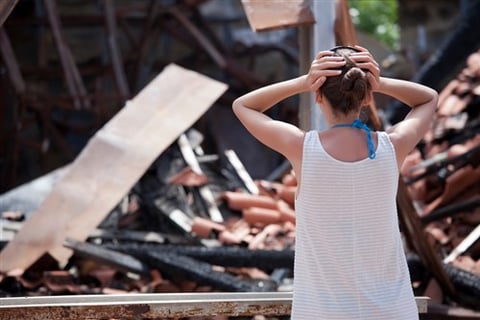 Harvey was officially struck off the future Atlantic Basin tropical cyclone name list last week.
It joins Irma, Maria and Nate as names being retired from the lists by the World Meteorological Organization's Hurricane Committee, as a result of the deadly destruction these storms brought in the 2017 Atlantic hurricane season.
Tropical cyclone name lists usually repeat every six years unless the storms prove so deadly that the committee chooses to retire them from future lists. The vetoed names will be replaced by Harold, Idalia, Margot and Nigel upon introduction of the new lists in 2023.
But even if the name Harvey will never be repeated, the same cannot be said for the damage the storm rained down on the city of Houston, according to Andrew Higgins, technical manager of the Americas at Allianz Global Corporate & Specialty (AGCS).
"Houston is incredibly susceptible to flooding. The city only has a loosely regulated drainage system, and when you add that to the incredible amount of urban growth and development we've seen there in the last 10 to 20 years, it means that any time there's any kind of heavy rain, Houston will experience flooding," Higgins told Insurance Business.
"Add Hurricane Harvey to a city that's already highly susceptible to flooding, and the damage was devastating. Some locations in the city got over 60 inches of rain during that storm, which is almost unheard of."
Harvey made landfall near Rockport, Texas, as a Category 4 hurricane. It spent 117 hours as a tropical cyclone over land, dropping a record amount of rainfall from any tropical cyclone in the US dating back to 1950. Damages from the storm reportedly lie in the $125 billion range.
Approximately 300,000 buildings and half a million cars across Southeast Texas were reported flooded, according to the National Hurricane Center (NHC). The NHC also found that wind damage was severe in areas where Harvey made landfall, with 15,000 homes destroyed by strong gusts and 25,000 damaged in Aransas, Nueces and Refugio counties, as well as parts of San Patricio County.
There are lessons to be learned from such a storm, but it's going to be very difficult for a city like Houston to change its entire fabric to avoid future losses. Unfortunately for the city, even when rainfall intensity is not that great, future flooding is highly likely because of its design, Higgins explained.
"They've not done a very good job designing the water drainage system for the city. It has been done in quite a piecemeal way. There's also lots of concrete and hard surfaces that don't allow the land to absorb water," he commented. "Houston really has a lot of issues. Unfortunately, Hurricane Harvey just re-exacerbated all of those problems."
Related stories: