Farmers to assist Harvey victims through rebuilding, donation efforts | Insurance Business America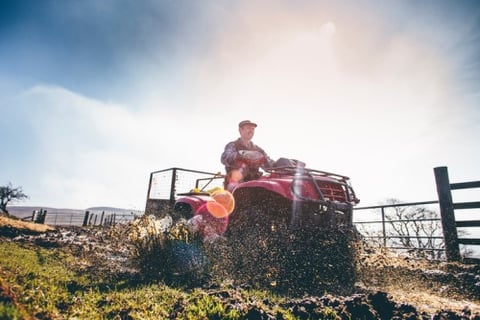 Farmers
Insurance has announced a two-part initiative to help Hurricane Harvey victims in Houston who are still struggling to recuperate following the major disaster.
The insurer is sending hundreds of its employees to Houston to assist home rebuilding efforts in the region. Additionally, Farmers has donated $400,000 to SBP, a non-profit that has also been carrying out reconstruction projects in Harvey-devastated areas.
"Farmers Insurance looks forward to leveraging our 90 years of experience and hundreds of dedicated employees to help Houston," said Farmers Insurance chief claims officer Keith Daly. "As we respond to disasters, from hurricanes to fires, we are committed to helping communities who are impacted by disasters."
The company announced its initiative during the Farmers Insurance Open at Torrey Pines Golf Course in San Diego, CA – an event it is a title sponsor of.
Farmers will be constructing prefabricated walls throughout the tournament week, a release said; these walls will serve as frames for homes for SBP families.
PGA Tour players participating in the Farmers Insurance Open are also contributing to the effort, and will assemble disaster preparedness kits for distribution. Farmers also noted that its Mobile Claims Center will be present at the tournament, serving as the location for player scoring on the South Course. The Center will provide players "a firsthand look at the technology which helps support communities impacted by disasters," a release said.
"We are deeply thankful for Farmers robust investment in SBP. Farmers is exemplary for post-disaster recovery – their commitment, including important volunteer labor, helps homeowners with a path home, rather than face the abyss of uncertainty," said SBP cofounder and CEO Zack Rosenburg. "Equally important is Farmers' investment in resilience training, to help homeowners prepare for and mitigate risk before disaster occurs. Due to Farmers support of SBP's resiliency work, thousands of homeowners will take steps, before disaster, that will help prevent them from ever needing SBP's post-disaster services."
"I'm especially proud of the Farmers Insurance agents and employees who donated their time during the Farmers Insurance Open to support organizations like SBP," Daly added. "The Farmers Claims Catastrophe employees have helped communities affected by natural disasters and we hope the Farmers Insurance Open also makes a difference to other communities in need."
Related stories:
Farmers Insurance reveals claims data from October California wildfires
Farmers extends partnership with PGA golfer