JBA Risk Management releases property-level resolution flood maps | Insurance Business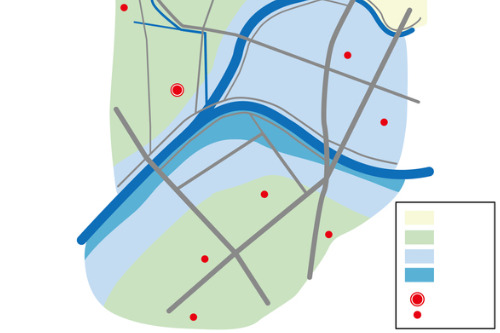 JBA Risk Management has launched its property-level resolution US maps, which it says have the highest resolution available on the market at a national scale.
The maps are designed to enable the insurance industry to expand its coverage of US flood – a peril insurers have traditionally been reluctant to underwrite due to limitations in existing data, JBA Risk Management said.
"There's a widely held perception that flood is too risky to write in the US, which results in the significant insurance gap that we're all familiar with – believed to be in the region of $10 billion," said Matt Reid, managing director of JBA Risk Management's US headquarters. "Our new maps give insurers access to high-quality data which reflects the nuances of flood risk exposure for the entire contiguous United States. Property-level data are vital for urban areas, which have a high density of insured assets, so these maps are really changing the playing field."
The maps cover three major flood types at a resolution of five meters – fluvial (river flood), pluvial (surface-water flood) and storm surge. They also capture hurricane scenarios where all three flood types can occur simultaneously.
"Flood risk is an important but complex peril," said Rebecca Alexandre, global mapping specialist at JBA Risk Management. "It requires more detail than other perils because a flood event can devastate some properties on a particular street while leaving others entirely unharmed. A lack of detailed data has therefore left a huge gap in the market. We've used the latest technologies to empower US insurers to understand flood risk in a level of detail that hasn't been available before. Writing flood no longer needs to be risky; now is the time to capitalize on the opportunity."