Kin Insurance closes $175 million catastrophe bond | Insurance Business America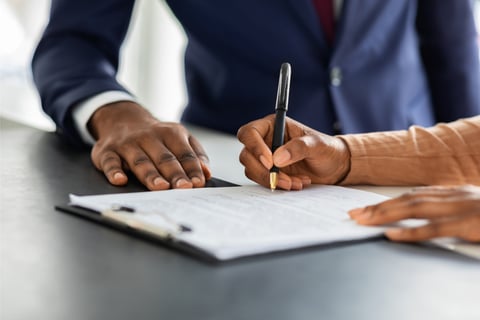 Kin Insurance has announced that the Kin Interinsurance Network, its reciprocal insurance carrier, has closed a $175 million private placement catastrophe bond transaction.
Kin has entered into a multi-year reinsurance arrangement with Hestia Re, a newly established special-purpose carrier in Bermuda, which will provide the Kin Interinsurance Network with indemnity-based coverage for large hurricanes and other named storms that impact Florida.
"Our first catastrophe bond will be an integral part of Kin's broader reinsurance program, which protects our company," said Angel Conlin, Kin's chief insurance officer. "The transaction also highlights our strong support from capital investors, continued backing by industry-leading reinsurers, and ability to bring more capital directly into our growing business, which will be important as we explore subsequent alternative risk transfer options in the future."
While the transaction was announced with an initial target of $100 million, the catastrophe bond was upsized to $175 million in response to investor support. Swiss Re Capital Markets and TigerRisk Capital Markets & Advisory acted as joint structuring agents and joint bookrunners for the transaction.
Read next: Kin Insurance swoops for inactive carrier
"Swiss Re Capital Markets is proud to have advised Kin in structuring and placing its first-ever catastrophe bond," said Andras Bohm, head of ILS structuring for the Americas at Swiss Re Capital Markets. "The success of the transaction and upsize to $175 million are a testament to ILS investors' willingness to provide catastrophe risk capacity in support of Kin's fast-growing and technology-driven direct-to-consumer business model."
"We are delighted to have supported Kin in its inaugural catastrophe bond transaction, which comes on the heels of the establishment of Hestia Re," said Philipp Kusche, global head of ILS and capital solutions at TigerRisk Capital Markets & Advisory. "It has been exciting to work with Kin in bringing their unique underwriting approach to the capital markets, and we fully expect the enthusiasm to support this transaction to extend into the June 1 renewal of Kin's traditional reinsurance program."