Millions of wildfire-prone homes in California could lose insurance this year | Insurance Business America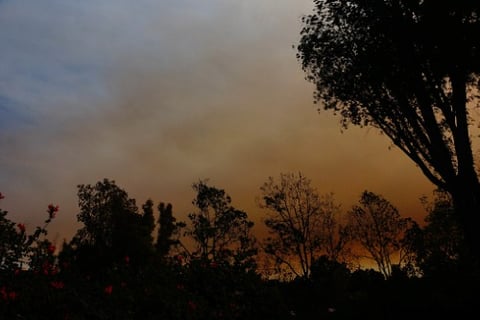 Millions of homes in wildfire-prone areas in California are at risk of losing insurance this year as government-issued moratoriums guaranteeing coverage are set to expire.
Around 2.4 million households, or about 18% of the state's total, could lose protection – the largest single group since legislation requiring a one-year moratorium on insurance cancellation or non-renewal in wildfire-ravaged neighborhoods was enacted in 2018.
Last Saturday, stop-gap protection ended for about 347,000 homes in Pasadena and some areas in Los Angeles, putting them at risk of losing insurance, according to a Bloomberg report.
California has been feeling the destructive impact of climate change, and it has brought severe droughts and forest fires to the state in recent years. In the past two years alone, wildfires ravaged more than 6 million acres, some of which are still not entirely contained, including the Dixie and Caldor fires.
Figures from risk assessment firm Milliman Inc., estimated that between 2017 and 2018 – the latest data available – California wildfires have wiped out about twice the combined underwriting profits for the past 26 years, leaving the state's insurance industry with an aggregate underwriting loss of more than $10 billion from the homeowners' line since 1991.
Read more: It's time to ditch fatalistic views about wildfire
California Insurance Commissioner Ricardo Lara, who authored the non-renewal moratorium, said the law was designed to protect consumers "after surviving a devastating wildfire" and give them time to make their homes more resistant to fires.
"Even when these moratoriums end, they have given people time to make their homes safer," Lara said in a written statement to Bloomberg. "I expect insurance companies to take that into account."
Whether the policy is effective or not, however, remains to be seen. Data gathered by Bloomberg revealed that non-renewals have risen almost a third, or 31%, in 2019, the most recent figures available. Homeowners using the California FAIR plan, the state's alternative for households who could not access traditional insurance, increased by 36% during the period.
Still, more homeowners are entering the moratorium program as wildfires continue to wreak havoc in the state. So far this year, the number has hit at least 350,000, with some entering the program for the second time.
Insurance companies are also "learning to live with" the moratorium, Mark Sektnan, vice-president for state government relations at the American Property Casualty Insurance Association, told Bloomberg. He said some insurance providers are increasing premiums by a certain percentage annually to close the risk gap.
But Sektnan added that homeowners are also doing their part to make their homes safer. He cited the fire that swept Lake Tahoe last month, which saw a huge drop in flame height primarily because of the community's forest management efforts.