NAMIC calls for reform to National Flood Insurance Program | Insurance Business America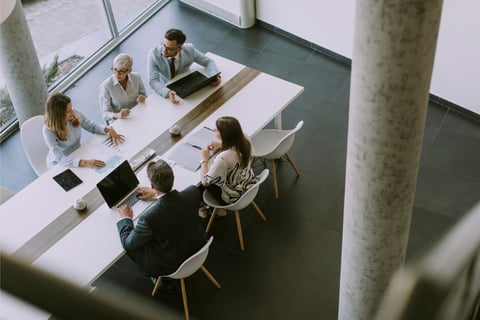 The National Association of Mutual Insurance Companies (NAMIC) has called on Congress to reform the National Flood Insurance Program (NFIP) into a long-term enactment instead of having it reauthorized for a few months at a time.
In the House Financial Services Subcommittee hearing on Wednesday, Jimi Grande, senior vice president of federal and political affairs at the NAMIC, said the NFIP has been reauthorized 19 times since the end of 2017, with some extensions as short as a few weeks. In contrast, the private flood insurance market has long been working on customizing coverage and simplifying claim processing for high- and low-risk clients—something which the NFIP is still catching up on.
"Lawmakers must recommit themselves to passing long-term legislation needed to reform the NFIP into a financially stable program that can help millions of Americans who are facing growing flood risks," Grande said.
For NFIP to be financially viable, NAMIC also recommended a reduction in subsidies and price coverages based on the actual risk of flooding for a property, which the NFIP has taken strides towards by implementing its Risk Rating 2.0 program in October 2021.
Risk Rating 2.0 is a new methodology where ratings are based on individual risk factors such as the property's distance to the coast, the type of flood risk the property faces and the cost to rebuild instead of the FEMA flood zone in which it is located. However, the price coverages have increased alongside its implementation.
"The NFIP cannot survive on its own if the rates for flood insurance aren't in line with expected losses," Grande said. "Matching rates to risk is the only way to make the NFIP viable, but we can ease that transition for policyholders by moving rates gradually. We must make sure every homeowner understands what their actual flood risk is otherwise we are creating a false sense of security that inevitably leads to greater losses."
Aligning NFIP prices with risk allows private insurers to provide coverage on a level playing field with the government program, the association said. Such a call has been made more urgent as NAMIC expects the hurricane season to begin on June 01 while the NFIP is scheduled to expire at the end of September.
"Congress has been kicking the can down the road when it comes to the NFIP for way too long," Grande said. "Ultimately, they can choose to adopt common-sense reforms and have a stable and secure NFIP as part of a vibrant and competitive flood insurance marketplace."