New platform modernizes access to flood coverage | Insurance Business America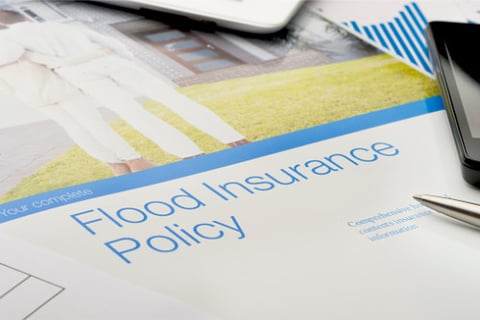 Leading flood insurance solution provider National Flood Services (NFS) has modernized the flood insurance space with its recent launch of Trident. The new technology provides a cloud-based platform that revamps the flood experience for policyholders, agents, write-your-owns (WYOs), claims examiners and back office operations staff.
By digitalizing every step of the flood insurance process, Trident enables end-to-end quoting, applications, policy management and claims. Trident also provides agents and policyholders improved educational resources on flood insurance.
Read more: National Flood Services simplifies flood insurance for agents and insureds
"Simple and fast access to flood insurance is critical to ensure people have the support they need to rebuild their lives after a flood," said Danny Rosenthal, chief operating officer at NFS and senior partner at PEAK6 Investments, which acquired NFS from Aon in 2018. NFS has since reimagined how flood insurance can be quoted, sold and managed for the benefit of policyholders as well as retail agents.
On the policy side of the flood insurance equation, applications have historically required property owners to answer many specific questions, which often is a new experience for clients and their agents, particularly if they're not writing flood frequently. Trident's aim is to simplify the process of policy issuance.
"We have simplified something that was complex," said Rosenthal, with 85% of property owners in the US – those that are eligible for the lower-risk PRP policy – now being guided through seven questions and receiving an instant quote through Trident. "We've also made the form adaptive so that in order to get to a quote, we only ask the number of questions you need to receive a quote. This streamlines the experience for the insurance agents and the end consumer." Whereas it previously took over five minutes to complete an application, Trident makes it possible in just 40 seconds.
Read more: Challenges in flood insurance remain after the first event of 2020
Another benefit of Trident is that users receive a full array of pricing and coverage options, allowing the end customer to purchase the policy that's right for them. The platform also provides a flood risk score and average claim size based on the property's location to help them make a decision, and make sure the coverage is tailored for the individual customer's needs.
On the claims settlement side, Trident is also focused on efficiency. In fact, the platform aims to cut the average claim processing time approximately in half from 29 to 15 days by providing instant, reliable access to claims workflows and streamlining communications between agent, customer and staff.
As a result of its modernization of flood insurance, Trident intends to address the coverage gap which leaves millions of Americans exposed to the risk flooding. This can be delivered with the new simplicity that Trident brings, increasing quoting, conversion and renewal rates for agents writing this product. Agents can also benefit from the educational resources provided through the platform that demystify the flood insurance space and thus reduce barriers to entry.
As Rosenthal and the NFS team map out the future of flood insurance, they already have plans on how to expand Trident's capabilities, with the goal of making the NFIP product even more accessible. The team has already implemented virtual adjusting since FEMA made it acceptable as part of their response to COVID-19, and started making its first virtual adjusting claims checks within five days of announcement. Digitizing elevation certificates and identifying other sources of data that can help fill out flood insurance applications are just a few of the functions that are top of mind looking ahead.
Currently, 1,500 agents are using Trident as part of the platform's beta testing and NFS plans to roll it out to an additional 4,000 agents in the next month.
"As we roll more companies on to Trident and [expand its functionalities], the impact [on the flood insurance market] will compound and I'm sure we'll be able to change the face of this industry," said Rosenthal.