New research claims US officials have wildly underestimated flood risk | Insurance Business America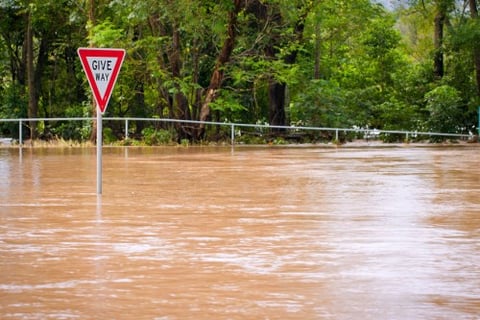 A new research paper suggests that Americans are at far greater risk from flooding than official flood estimates suggest.
The paper, "Estimates of present and future flood risk in the conterminous United States," was published just recently in Environmental Research Letters. Led by Oliver Wing, a PhD student at the University of Bristol in the UK, the paper's researchers sought to create a high resolution, national-level assessment of flood risk in America.
Vox reported that the study is the first of its kind for the US. Although the Federal Emergency Management Agency (FEMA) maintains official flood maps, they are based on a combination of local maps "of varying age and levels of quality," the researchers said, which share "notably poor coverage of smaller catchments" such as smaller streams.
Researchers combined various datasets on things such as the weather, water, population, and building density from sources such as the US Geological Survey, the US Army Corps of Engineers, and the EPA. The data collected painted a grim picture – flood risk in the US is "significantly higher [in] quality and spatial coverage than those that have previously informed exposure and risk estimations."
Specifically, the report noted that the American population exposed to flooding risk is "2.6–3.1 times higher than previous estimates."
FEMA most recently estimated that about 13 million people are at risk. However, the paper's researchers said that closer to 40.8 million people (13.3% of the US population) are currently exposed to a one-in-100 year flood.
The areas of Louisiana, Arizona, and West Virginia are particularly exposed to flooding risk, the report said, but Florida is the state with the most to lose. Although Louisiana has a higher percentage of its land at risk (32% compared to 28%), Florida has more assets at risk – $714 billion, to be precise.
Notably, the report also mentioned that California also has less land at risk but has a staggering $763 billion in assets at risk.
Related stories: