NFIP "impeding access" to the private flood insurance market – Poulton Associates CEO | Insurance Business America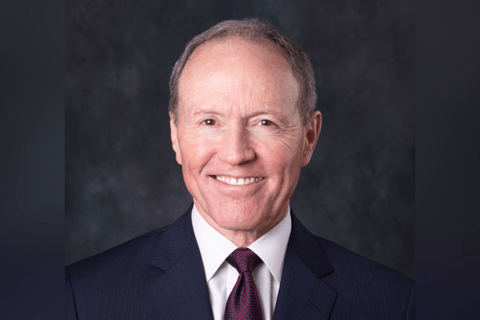 This article was produced in partnership with Poulton Associates and CATcoverage.com
Bethan Moorcraft, of Insurance Business, sat down with Craig Poulton, CEO of Poulton Associates and owner of CATcoverage.com, to discuss the benefits of private flood insurance over the NFIP.
America has a flood insurance problem. The two avenues through which property owners can purchase flood insurance have been at complete loggerheads for many years, creating confusion, frustration, and inefficiencies for insurers, retail agents, and property owners.
The first avenue is the National Flood Insurance Program (NFIP) from FEMA. Established with the passing of the National Flood Insurance Act of 1968, the NFIP provides basic flood insurance to property owners, renters, and businesses in 23,000 participating NFIP communities across the US. Historically, any homes and businesses in FEMA-designated high-risk flood zones that have mortgages from government-backed lenders have been required to purchase flood insurance.
The NFIP has a rate inadequacy problem that it seems to be in no hurry to correct, according to Craig Poulton (pictured), CEO of Poulton Associates and owner of CATcoverage.com. He said pricing dislocations found in NFIP rating mechanisms of both the past and present continue to result in unfair premiums, and inaccurately drawn FEMA flood zone maps, which exclude about 50% of the structures that should be included in those flood zones, disallow the geographic spread of risk which is crucial to any flood insurance product.
"The NFIP's failure to correlate risk with rate and to maximize geographic spread of risk has resulted in close to $40 billion in unfunded losses, which have been paid by taxpayers," Poulton emphasized. "It seems we are at the point where the NFIP has no choice but to raise rates."
Read next: An 'equitable' alternative to NFIP's risk rating 2.0 construct
Inaccurate NFIP rates have left many property owners unaware of their true exposure to flood. Many who know their risk are unwilling to pay artificially high premiums for coverage, contributing to a significant flood insurance protection gap across the US. This is where the second avenue – the private flood insurance market – has stepped up to the plate, providing broader and more affordable flood insurance options for property owners.
However, Poulton believes the NFIP is blocking access to the private market. He explained: "The American flood problem is being prolonged and exacerbated by the NFIP's refusal to act as an insurer of last resort. It is impeding private market uptake in order to maintain its monopoly, even though it is best suited to be an insurer of last resort, which should aim to depopulate itself.
"For example, the NFIP refuses to return premium when a mid-term cancellation takes place based on replacement with a private flood insurance policy. There is no rational reason for the NFIP to maintain that practice, and yet, they refuse to change it. In doing so, they are protecting their monopoly and impeding the uptake of private flood insurance policies."
The benefits of private flood
Every dollar of premium that's paid into a private flood insurance mechanism "benefits the public," according to Poulton, because it takes the burden away from US taxpayers. It will also help to address the critical flood insurance protection gap across the country.
"If the NFIP would look at flood maps as a vertical construct – as opposed to a horizontal construct, which is almost guaranteed to be inaccurate and unfair – they could place close to 100% of flood exposed structures in the US into the mandatory purchase of flood insurance category and get a statistically better outcome because they'll have 50% more properties and 100% more premium in the risk pool. The flood maps must be redrawn to capture more risks and make the system fairer to those who are paying premium."
Read more: Is the "largest private insurer failure in P&C history" coming?
The NFIP is making some changes. The program has introduced a new pricing methodology called Risk Rating 2.0, which is aimed at reflecting an individual property's specific flood risk, as opposed to using general risk categories based on location and property type. The upgrade is intended to produce rates that are more equitable, and to inform policyholders of their true flood risk through more accurate premiums.
As the NFIP revises its flood risk assessment and mapping, and makes necessary rating corrections, it will create "a rising tide that floats all boats," including the private insurance market, according to Poulton.
Poulton Associates is well-positioned to thrive in an unimpeded private flood insurance market. The CEO said: "We continue to compete effectively against Risk Rating 2.0 as we determine where there are inefficiencies and where we can contribute to a more equitable American flood insurance system."
"Private flood continues to be a better value than the NFIP. More private flood insurance equals less monopoly for the NFIP, which equals more competition, better pricing, and better coverage for everyone."
Craig Poulton ([email protected]) is chief executive officer of Salt Lake City-based Poulton Associates, LLC, which administers various catastrophe-related insurance products, including the country's largest private flood insurance program, the Natural Catastrophe Insurance Program at CATCoverage.com.