NFIP reform vote delayed | Insurance Business America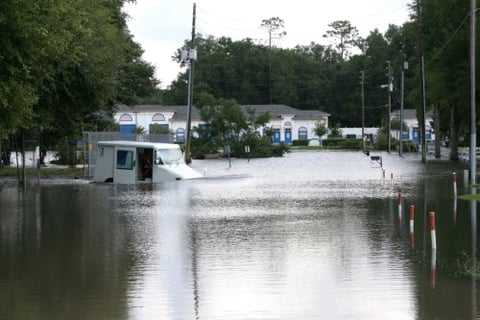 House Republicans' plan to vote this week on a bill to reform the National Flood Insurance Program (NFIP) has been delayed.
A House staffer blamed the delay on a "technical" issue that was the result of bundling several flood insurance bills together into one piece of legislation in an attempt to get it to the House Floor.
Celebrate excellence in insurance. Join us at the Insurance Business Awards in Chicago.
House Majority Whip Steve Scalise (R-La.) and Financial Services Committee Chairman Jeb Hensarling (R-Texas) have been pushing to get the bill passed, according to a
Houston Chronicle
report.
"The bill we support will begin to make the flood insurance program more stable and sustainable for the people who count on it," Scalise and Hensarling said in a joint statement this week. "Being from Louisiana and Texas, we are all too familiar with the devastating effects of floods and the havoc they wreak on communities."
Join us at our Future of Flood 2017 event in Florida on November 16. Click here to register.
However, the legislation has received pushback from some insurance professionals. The National Association of Professional Insurance Agents (PIA) has
come out against the bill
, saying that if passed into law, it would cause increased costs that could force independent insurance agents to stop participating in the NFIP.
Related stories:
House reaches deal on flood-reform bill as insurance agents lobby against it
Want more private flood insurers? Increase federal rates