Politics blocking way to 'meaningful NFIP reforms' | Insurance Business America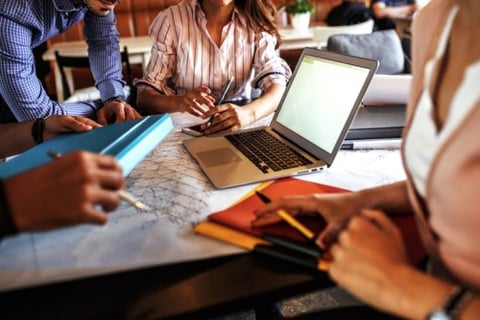 The National Flood Insurance Program (NFIP) is one week into its seventh short-term reauthorization since September 2017. Last week (July 31), Congress voted in favor of a bill that would extend the program in its current state until November 30.
While Congress's stop-gap decision has been applauded by some as a necessary action to prevent disruption to real estate closings country-wide, many are disappointed by the prospect of another four months without reforms to the struggling program.
"For the vast majority of Americans, it's really unfortunate that the Senate and the House have reauthorized the NFIP without any meaningful reforms," said Craig Poulton, CEO of Salt Lake City, Utah-based Poulton Associates Inc., a firm making waves in the private flood insurance market.
A key roadblock to flood insurance reforms, according to Poulton, is the lack of clarity among lending regulators around how they interpret the Biggert-Waters Flood Insurance Reform Act of 2012 in terms of their positions towards flood insurance requirements around mortgages. Poulton accused lending regulators of acting like insurance regulators, which he said "is not fair" on the homeowner.
"We also have three states [New York, New Jersey and Louisiana] whose congressional delegations believe that the inefficient NFIP delivers more benefits to their constituents in their states than an efficient, private mechanism would – which is illogical and demonstrably false," Poulton told Insurance Business.
"For some reason, they continue to sing that song that the NFIP needs to remain unchanged. They want us to continue rebuilding repetitive loss properties for homes that should never have been built where they are in the first place – homes that were only built where they are because the NFIP facilitated them."
Strife in the flawed flood insurance program has opened the door wide for a competitive private flood insurance market. While the federal lending regulators have been waiting to implement new regulation, private flood has quietly picked up traction. Private flood now accounts for about 8% of all flood insurance (including commercial & excess flood) policies in the US.
"Another problem with the NFIP is that the program over-charges half of its customers and under-charges the other half. The rates are almost never calculated as an actuarily correlated premium to risk," Poulton added. "Because they're so wildly inaccurate in what they charge people, it opens the door for private insurers to identify the folks who are being over-charged and offer them a lower price.
"By and large, if you truly understand the metrics and the realities of underwriting flood insurance, it's very easy to give people a lower price for a better policy. The private flood market has benefited tremendously from the standstill in regulatory action over the last six years. Frankly, I think the regulators are getting it wrong because they don't fully understand flood insurance."
Related stories:
Reaction to seventh short-term NFIP extension
NFIP reforms: Right idea, wrong timing?