Post-Dorian insureds can't be lulled into risk mitigation complacency | Insurance Business America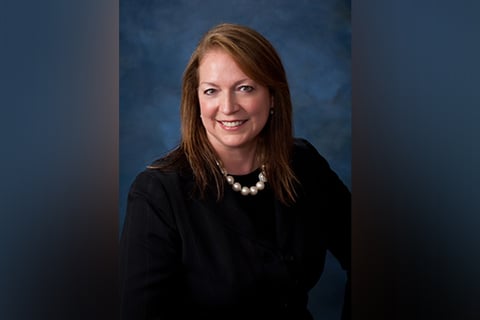 Hurricane Dorian has finished its sweep through parts of the Bahamas, the southeastern United States, and Atlantic Canada, but that doesn't mean people should be slacking when it comes to risk mitigation.
In fact, a survey by the Private Risk Management Association (PRMA) this summer revealed just how dismal the numbers are when it comes to insureds preparing for hurricanes. Among almost 100 agents surveyed, 70% stated that less than half of their clients evacuate when a category 3 hurricane or greater is forecasted to significantly impact their region, and 65% said that less than 10% of their clients take proactive measures to protect their homes before a natural catastrophe strikes.
"The key takeaway is that we need to continue to work with clients and educate them about the benefits of having a comprehensive preparedness plan in place," said Lisa Lindsay (pictured above), executive director of PRMA, which helps agents better serve their high-net worth clients.
Part of the problem with a hurricane like Dorian is that its impact wasn't as bad as initially forecasted, excluding the northwestern Bahamas which has seen mass devastation. This means that insureds might take risk mitigation less seriously next time they hear a hurricane is approaching.
"People continue to be optimistically hopeful, and they continue to adopt the mindset that 'it's not going to happen to me, I've lived here for 25 years, and I've never experienced anything,'" said Lindsay. "Florida has by and large been spared major devastation, and you think about what those folks have gone through in terms of mandatory evacuation, in terms of the time to move furniture inside and put up storm shutters and get their generators up and running, and getting gas and going to the store and all of those things. It's mentally stressful and draining, it's costly, it's time-consuming, and they're lucky that it didn't hit.
Read more: Allstate: Almost 60% of Americans unprepared for natural disaster
"What tends to happen now is in a few weeks if another hurricane begins to approach, people are going to stop and go, 'Well, we made it through Dorian. Maybe I'm not going to go through that same rigor that I went through for Dorian.' In our messages, we can never become complacent, we can never adopt that, 'I made it through the last one and therefore I'm going to not be as diligent' mindset because you just can't predict what's going to happen and what path a hurricane is going to take."
Following Dorian, PRMA members will be checking in with their clients to see how they fared, and for those that did have a risk mitigation plan, checking in on how that plan panned out and if changes are needed. For clients that don't have a plan in place, agents can talk through what their experience was like, and how it could've been less stressful.
A risk mitigation plan can include simple things that will mitigate a client's risk, such as removing items from the basement and raising them to a higher level, or making sure that HVAC equipment is locating on platforms versus being on the ground, explained Lindsay, as well as moving vulnerable artwork indoors.
"People falsely believe that it is cost-prohibitive and it's too complicated to do," she told Insurance Business. "If you don't have a plan, things can very easily become overwhelming, so it can't be in the 23rd hour that you're thinking about how you're going to move things and accomplish X, Y, and Z. When you do have a plan in place, you find that there are logical steps and there's a progression to what you will do."
Through education, agents can help people create a plan that is digestible and workable for whatever their situation is. Part of that also includes reviewing their insurance coverage and understanding what's available.
Read more: The right insurance policy helps businesses stay afloat after a hurricane hits
Contents coverage, for example, is important to review. The Insurance Information Institute's (III) Bill Davis (pictured below) said the organization heard horror stories after Hurricane Michael last year, when insureds didn't have enough coverage for contents replacement.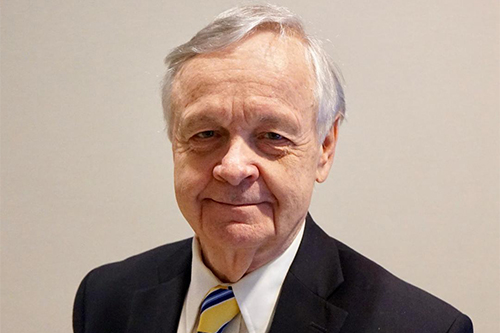 "Agents need to know they have the right coverage and the right level of coverage," explained Davis, based on the items they've also accumulated over time, such as expensive jewelry or antiques. "The problem is that people don't take the time to check their insurance each year, and it's not one of the most exciting things to do, but if you just call your agent and tell them you want to go over that, that's what they're there for."
Agents can help their clients through this process, and avoid disappointment when they experience a loss post-catastrophe. Some carriers might also offer additional resources with their coverage.
"A lot of the high-net worth carriers provide services that will help the homeowner understand how to move artwork out of the home. Some of them, in the wake of impending danger, will actually deploy specialists to help the homeowner remove items that are of great value," said Lindsay, adding that understanding gaps in coverage is likewise important. "Homeowners' insurance policies typically wouldn't cover flood, so somebody would need to purchase additional flood insurance, and then it's really allowing that client to make an educated decision on whether they're willing to self-insure the risk and then understanding what that means to them.
"Finally, the plan also needs to include what happens after the event, and what happens if you did suffer a loss. Who do you call, what are the next steps, and how will that progress?"