Preparing insureds for hurricane season complicated by coronavirus | Insurance Business America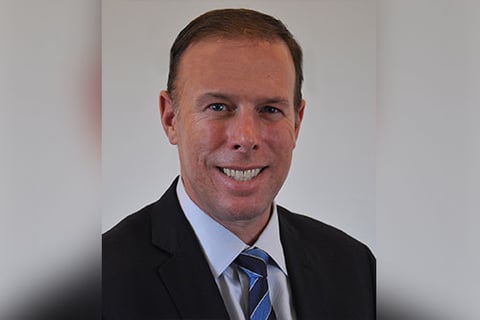 As if the coronavirus outbreak wasn't enough to worry about, the 2020 hurricane season is almost upon the US. Colorado State University hurricane researchers have predicted an above-average Atlantic hurricane season for this year thanks to the absence of El Niño as a primary factor. Combined with COVID-19, there are a lot more risks to consider as businesses and individuals prepare to weather the storm.
"Everybody – every walk of life, every station of life, every season of life – will tell you that they have to think about things differently in the face of the COVID-19 pandemic," said John Dickson, (pictured above), CEO of private flood insurance provider Aon Edge. He added that when it comes to hurricanes, the typical risk mitigation techniques employed before a storm hits could be hard to employ with social distancing measures.
Read more: AIR Worldwide gives huge prediction on severe coronavirus cases
"You've seen the images of communities that respond to disaster by teaming together to rapidly fill sandbags and assembly line the process to quickly assemble flood defenses. It's tough to do that if you're standing six feet apart throughout," he continued. "It's tough for one person to hold a bag while another one shovels sand from a distance of six feet. If you have a flood loss, you need to have people come to the house to assess the damage to work on the house. Again, it's tough to do that standing apart from one another."
There's also uncertainty about what counts as an essential service and how people's emergency plans can be executed in the midst of the pandemic. Vendors that help homeowners secure their property and other possessions before a storm might not be open during the pandemic shutdowns or may have laid off part of their workforce and, either way, are not available.
"We've seen instances where clients who normally would call on a certain vendor to move their boat should there be a pending hurricane, that service provider is now not available," said Lisa Lindsay (pictured below), executive director of the Private Risk Management Association (PRMA). "The same would hold true for people who may be contracted with somebody to come in and put up storm shutters."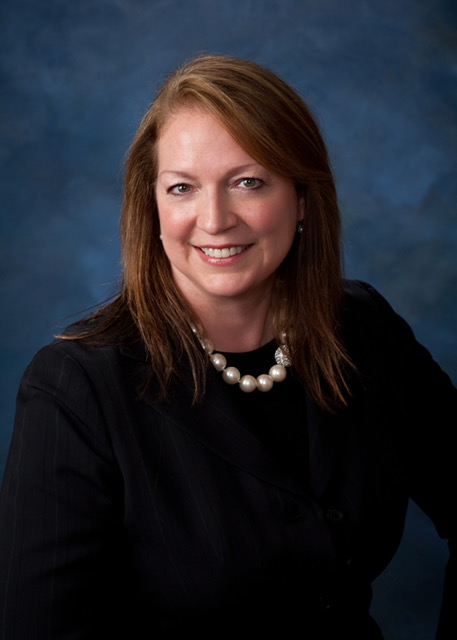 Another issue is that the widespread popularity of services like Amazon have gotten people accustomed to ordering anything they want and having it delivered quickly. Supply chain shutdowns as a result of COVID-19 may mean that product availability and quick delivery is no longer possible, meaning emergency kits could be missing batteries and key non-perishables. It's important that insureds think about assembling those emergency kits now to allow for a potential delay in finding and receiving these important items.
Homeowners also need to think about personal safety and where they're going to evacuate if a hurricane is making landfall. Going to a hotel, staying with a relative, or leaving the state might not be as easy during the coronavirus outbreak. People not only need to think of a Plan A, but a Plan B and Plan C if their first choice isn't possible, explained Lindsay.
PRMA is encouraging its agent members to speak to their clients now to help them think through how their hurricane preparedness plans could be realistically executed as well as what coverage they have in place and what other insurance they might want to buy before the first storm hits.
Read more: Challenges in flood insurance remain after the first event of 2020
"Now is the perfect time for them to review their insurance plan with their insurance professional. They need to understand specifically what type of coverage they have, what's their deductible, and what types of requirements might they have," said Lindsay. "Does their policy say that they're required to have their storm shutters up and if for some reason they can't put their storm shutters up, what are the implications of that?"
Insureds, alongside their agents, also need to take time to understand what coverage they don't have that they might need, such as flood insurance, which typically has a 30-day waiting period. Moreover, property owners could be interested in coverage for valuable articles since, during COVID-19, they might not be able to move something like fine art pieces to a secure storage facility because the service isn't available or it's not reliable during the pandemic. Creating an inventory list is another useful tip and will help insureds easily determine their losses should a hurricane come their way.
While the coronavirus is certainly weighing on people's minds, agents shouldn't be afraid to broach this conversation with their clients.
Read more: Survey reveals whether HNW clients are satisfied with brokers, agents
"People are so consumed with the headline news that you sometimes forget to read the story below the fold," said Dickson. "Layer on top of that the challenge you have with uncertainty in the employment market as people's jobs are very much at risk … the anxiety of whether or not your job is going to be impacted has an impact on your ability to focus and think about other things."
The Aon Edge team tries to keep their education on the topic of hurricane preparedness fresh and varied. They use videos, webinars, and placements in various industry periodicals to reach people in a variety of ways. Agents similarly have to think about all the ways that they can get this message to a home. After all, one email is not likely to catch the attention of a homeowner during a regular day, let alone in the midst of a pandemic.
"It's logical that agents would be apprehensive to bring up this conversation, but it is absolutely 100% our duty to raise this conversation with clients and help them make a plan," said Lindsay. "I would encourage agents to have the courage to reach out and talk about this topic, even if it feels uncomfortable given all that everybody's going through."