Private flood insurers well poised to close the protection gap | Insurance Business America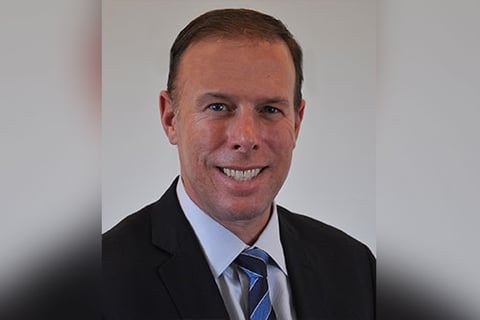 Flood insurance is too often considered an aggravation or a nuisance product. It's not just homeowners who feel this way; it's also insurance agents, who are understandably reluctant to push a product on to a client who clearly isn't interested. To put it simply, flood insurance can be a hard sell … but it doesn't have to be.
Until about five-years-ago, primary flood insurance in the United States was purchased exclusively through the National Flood Insurance Program (NFIP), which is backed by the Federal Emergency Management Agency (FEMA). For the past 50-years, the NFIP has been providing an insurance alternative to disaster assistance, in order to protect communities against the escalating costs of flood damage. The program is based on a flood map system, through which homeowners and business owners in FEMA-designated special flood hazard areas (SFHA) are often required to purchase coverage, especially if they have mortgages from federally regulated or insured lenders.
"The NFIP has been around for 50 years with this incredible mandate," commented John Dickson (pictured), president and CEO of Aon Edge, a private flood insurer and subsidiary of insurance brokerage giant Aon. "FEMA has been charged with providing flood insurance to everybody, everywhere […] and, as a result, it's a complicated commerce program that people shy away from."
Read next: How do you get people to buy a product they don't want?
In contrast, the burgeoning private flood insurance market – in which Aon Edge is a key player – is not weighed down with the same burdens. Private flood insurers, who really sprung on to the scene when the Homeowners Flood Insurance Affordability Act was passed by Congress in 2014, are "not trying to be everything to everybody," according to Dickson. He said: "We're figuring out where we can deliver the most value, and then we're attacking that relentlessly."
Despite FEMA's best efforts, the flood insurance gap in the United States is still hugely problematic. Many Americans hold the misguided opinion that they're only at risk of flood if they live by a body of water. Time and time again, that opinion has been disproven during heavy rainfall events at inland locations. There's also the issue of whether homeowners are required to carry flood insurance by their mortgage company. If the legal requirement isn't there, many homeowners opt to go without the coverage.
"I've actually been in a room where people have high-fived each other when they found out they weren't required to buy flood insurance," reflected Dickson in a panel discussion entitled 'Realtors - The New Flood Insurance Experts? How do we increase flood insurance coverage?' in the FAIR Foundation Virtual Conference Series. "It turns out that water doesn't know how to stop at these imaginary lines [on flood maps]."
Read more: New platform modernizes access to flood coverage
This was demonstrated most clearly when Hurricane Harvey struck Houston, Texas, in August 2017. Approximately 83% of the Houston flood victims impacted by Hurricane Harvey were uninsured because they lived outside of the most vulnerable flood zones and therefore were not required to buy flood insurance. Without insurance, they had to pay for excessive damages out of their own pockets.
"That's just tragic. Think about the small businesses – the dry cleaner, the local grocer – and how their businesses are impacted when communities are just wiped off the bat for months or maybe years at a time. The ripple effects are tremendous," said Dickson. However, he said there's an "incredible opportunity" for private flood insurers to step in and provide innovative solutions that will help to close the protection gap and prevent future Houston/Harvey situations.
"That's what we're talking about [in the private flood insurance market]," Dickson commented. "How do we bring innovation to bear? How do we bring creativity? How do we bring new capital to make a difference in our communities? This is what it's all about. This is how we help people."
Closing the flood insurance protection gap will require interest and participation from all stakeholders, including realtors. This is where Dickson said he's excited about some of the positive changes that are unfolding. He referenced the online real estate marketplace Realtor.com, which today not only shows whether a home is in a FEMA flood zone, but also provides a First Street Foundation flood risk report, which gives prospective buyers a better view of a property's overall flood risk.
"I say that's the call to action for the realtor community as a whole," Dickson stressed. "If we can continue to talk about the risk of flooding to the structures regardless of flood zone - because really everybody's in a flood zone – then we can make a difference and we can help people. It may be a little bit more money to pay today, but the peace of mind and security of lifestyle preservation that you get in the long term far outweighs any cost that you bear today."