State Farm challenges insurance commissioner's Ida mandate | Insurance Business America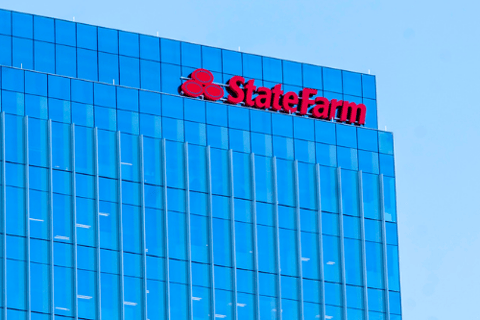 At the risk of being suspended from operating in Louisiana, State Farm is challenging the state insurance commissioner's order for insurers to cover the temporary living expenses of homeowners displaced by Hurricane Ida.
Earlier this month, Louisiana Insurance Commissioner Jim Donelon issued a bulletin that requested all insurers operating in the state to cover for prohibited use – claims for when a mandatory evacuation order prohibits policyholders from living in their homes. He issued the order shortly after Hurricane Ida hit the region, making two landfalls at Category 4 strength.
Read more: Insurance commissioner urges insurers to "generously interpret provisions" post-Ida
The insurance companies Allstate, USAA, PURE, and Louisiana Citizens all indicated that they would support the commissioner's order, but State Farm did not. This compelled Donelon to turn the bulletin into a mandate.
But now, State Farm has plans to challenge the mandate in court, Donelon said. The commissioner also noted that State Farm executives told him that they intend to only follow the language in their policies.
Louisiana Illuminator reached out to State Farm for comment. The insurer did not give an exact reason why it is refusing to cover temporary living expenses, but a spokesperson said the company continues to help policyholders in the area.
"State Farm stands with our customers to help them recover in those states impacted by Hurricane Ida. Our hearts go out to all those impacted," the representative said in a statement. "We are working with our customers one-on-one to determine their individual circumstances and provide assistance in their recovery process. We are committed to pay what we owe and encourage our policyholders who have suffered a loss to submit a claim."
Donelon has the authority to fine or suspend an insurer, but the commissioner cannot force a company to pay policyholder's claims. When policyholders reported difficulties dealing with Allstate following Hurricane Katrina, Donelon fined the insurer $250,000.
"I have a plethora of authority over the companies licensed to do business in our state," the commissioner said. "That includes the fining authority. It includes the suspending authority. It includes the revocation of their authority to do business in our state."