Swiss Re looks at lessons learned after Hurricane Harvey anniversary | Insurance Business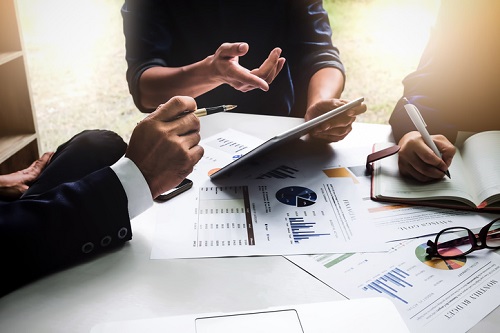 A year has passed and many Texas residents are still reeling from the harsh economic lessons inflicted by Hurricane Harvey – a Category Four storm that triggered widespread damage and flooding along the Gulf Coast. Harvey caused an estimated $125 billion in damage in Texas and killed 68 people, including 36 in the Houston area. More than 150,000 homes were flooded in the Houston area alone, and a widespread lack of residential flood insurance truly took its toll.
Lessons have been learned from Hurricane Harvey and the destruction it caused in the Lone Star State. Sales of residential flood insurance have picked up in Texas and other hurricane prone areas. In line with this, more and more private insurers are offering flood insurance solutions to the market in order to address the flood protection gap.
"From a consumer perspective, Hurricane Harvey taught people that flooding can occur outside of flood zones. It really raised people's awareness of how widely spread flooding can be," said Matt Junge, head of property solutions, US & Canada, Swiss Re. "As for insurers, we're now seeing real traction and interest in providing private flood coverage, whether that's low limits, high limits, in competition with the National Flood Insurance Program (NFIP) or completely different from the NFIP. There's broad interest."
When it comes to a hurricane event, most people expect storm surge or wind to be the two most damaging perils. What Hurricane Harvey demonstrated was that the heavy rainfall that comes with a hurricane can cause some of the worst damages. It also highlighted how big the human impact of flooding is.
"With some hurricane-related perils like wind, the amount of concrete and urban planning doesn't necessarily have a huge impact – but with flooding, it certainly does," Junge told Insurance Business. "A lack of planning as far as where water can flow in urban areas can have a huge impact on what the ultimate flood loss will be. A lot of things can be done to mitigate flood risk. It starts with a little bit of advanced planning, introducing well thought out drainage routes and strategically building around wet lands. The challenge for communities is to balance the need for proper flood mitigation with the urban development that's needed and the potential tax revenue that comes with such development. Communities need to think longer-term about flood mitigation."
Flood insurance is also a vitally important part of the process. Recent years have prompted a surge of interest in the private flood market, driven by the availability of increasingly sophisticated tools and analytics that enable insurers to model and price flood risk accurately. The private market offers an alternative to the NFIP and can give a product much more closely aligned to existing homeowners' policies, Junge explained. Private flood insurers are also well-placed to educate consumers about the benefits of flood insurance because of their built-in distribution networks and relationships, he added.
"Moving forwards, I envisage the private flood insurance market continuing to grow quickly," Junge commented. "Contrary to popular belief that private insurers are out simply to compete with the NFIP, we're actually seeing a lot of interest in lower-risk flood zones. Everybody has some risk of flooding, and there's a tremendous market out there ready for private insurers to get engaged with."