Technology comes to the rescue during coronavirus-laden hurricane season | Insurance Business America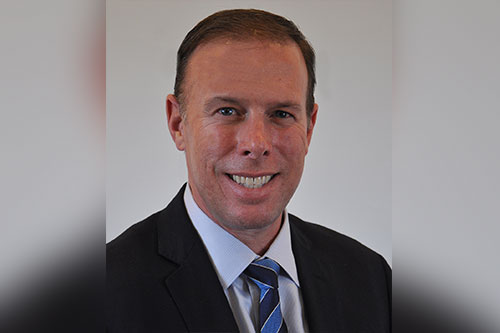 The hurricane season is finally upon us and it's likely to be a big one, with reinsurance broking and advisory firm Beach & Associates recently projecting an "above average" storm-filled period coming our way. Already, Tropical Storm Cristobal has left its mark, resulting in an estimated $150 million in insured losses and following closely on the heels of Tropical Storm Arthur back in May. Add in the coronavirus, which appears to be on the rise in some states that have moved to reopen, and preparing for this season becomes even more complex.
"The edicts that we see from various sovereigns with respect to physical distancing can get in the way of planning for disaster, preparing in the face of an imminent disaster, and then recovering from catastrophe," said John Dickson, (pictured above), CEO of private flood insurance provider Aon Edge.
The good news is that these challenges aren't insurmountable. With the help of innovation and the application of various technology tools, businesses and individuals alongside their insurance agents and insurers can prepare to meet the storm season head on.
"Think about the adjustment of the loss, which is a critical aspect of the loss settlement – you want to get to the property quickly, you want to assess the damages quickly, and you want to deploy people very rapidly to begin the recovery effort," explained Dickson. "The faster you can do that, the more quickly the person gets back in the home and the more efficiently the matter is closed. Everybody wins when that process happens effectively."
He pointed to the array of applications available today that can help in this effort, including drones and cell phone video technology to start the claims process so that insureds don't have to wait for an adjuster to physically show up. This type of interaction is doubly beneficial in the wake of the pandemic, where social distancing measures in many states will continue to be encouraged for the coming months.
Read more: Preparing insureds for hurricane season complicated by coronavirus
In fact, in this time of uncertainty, the insurance sector is challenged more than perhaps ever before to find solutions powered by technology that will help policyholders to weather the storm ahead. Long before the pandemic, there had been a push in underwriting and all aspects of insurance to be able to underwrite a policy or close a claim in real-time, according to CoreLogic's chief scientist Howard Botts. To aid in this effort further, weather forensics models have become particularly important.
"Weather and its aftermath are extremely hard to predict with accuracy. We know the National Weather Service develops models for storm events which meet their mandate to protect the public, but these models are typically conservative, cover broad areas and don't necessarily provide the high resolution that insurers and other end users need," said Botts during a recent webinar hosted by CoreLogic.
As a result, CoreLogic seeks to provide models of weather-related perils at a much more granular level. These models use artificial intelligence and machine learning to get a precise, on-the-ground understanding of an event's impact, whether it's a hail, wind, or tornado event, with a flood model launching later this year. The benefits for insurers who employ such models are manifold.
"Weather reporting stations are often relatively far apart for wind measurement and the wind versus water claims that follow a hurricane event [can] often become quite litigious as to whether the storm surge or the wind was the predominant cause of loss," said Botts. "These wind maps provide the weather forensics we need to really understand which came first."
A good example of a recent event where this technology was put to use was in April when, over the span of two days, the southern and Midwest US saw 86 confirmed tornadoes that generated a ton of damage.
"During this two-day event, we had tremendous loss of life, over 45,000 structures impacted, and an estimated reconstruction value of over $5.6 billion," noted Botts. Using CoreLogic models, the team could append the loss damage potential and dollar loss to each of the impacted properties. He continued, "It can take days, weeks, or never before we get these on-the-ground footprints from FEMA or other agencies, so this is a very real-time way we can do that."
Read more: These states are especially at risk for natural disasters
Moreover, knowing the extent and the exact location of impacted properties can speed recovery – crucial now when many households and businesses are facing additional financial strain as a result of pandemic-related shutdowns. For insurers, this technology can also help them support the damage claims coming from their policyholders, while at the same time reducing person-to-person interactions.
More broadly, the insurance industry has to consider how to continue bringing in new technologies to help insureds during these trying weather seasons.
"That's the key," said Dickson, "is how you can take the solution and have it work for individual homeowners, so it will resonate with them more deeply and faster."