Triple-I issues warning over upcoming hurricane season | Insurance Business America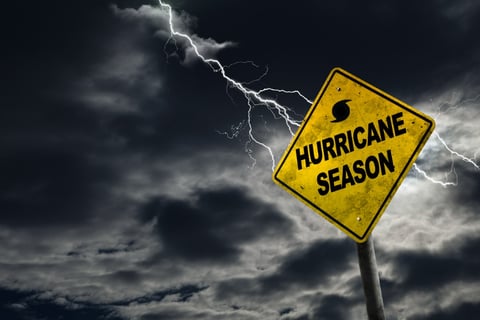 The Insurance Information Institute (Triple-I) has issued a warning that the upcoming 2022 Atlantic hurricane season may see a "well above average" level of tropical cyclone activity.
Triple-I pointed to the latest updated forecast made by Colorado State University (CSU), which anticipates that for the storm season running between June and November, there would be about 20 named storms rather than 19, 10 hurricanes instead of nine, and five major hurricanes instead of four. Major hurricanes are those with wind speeds reaching Category 3, 4 or 5 on the Saffir-Simpson Hurricane Wind Scale.
By comparison, the 2021 Atlantic hurricane season saw 21 named storms – the third-most named storms on record. Of the 21 storms, seven were hurricanes, with four hitting major hurricane intensity.
CSU's updated forecast indicated that there is a 76% chance of a major hurricane making landfall in continental US this year. This also includes a 51% chance that a hurricane will hit the US East Coast, and a 50% chance of a major hurricane making landfall between the Florida Panhandle westward to Brownsville, TX.
The CSU's findings echo those made by Acrisure Re last week, which had projected a cooler Atlantic surface temperature than in 2021, which may lead to an above-average hurricane season.
Read more: Acrisure predicts above-average hurricane season for 2022
By comparison, a typical hurricane season would see about 14 named storms, seven hurricanes, and three major hurricanes, Triple-I noted.
"With the National Hurricane Center already tracking areas of potential tropical development this week, all signs point to another active season," said Triple-I CEO Sean Kevelighan. "Residents who live in coastal states from Maine to Texas are vulnerable to the direct impacts of hurricanes and tropical storms. All it takes is one storm to make it an active season for you and your family so now is the time to prepare."
Kevelighan advised both homeowners and business owners to review their policies with an insurance professional to ensure they have adequate coverage for wind and water damage.
"That also means exploring whether they need flood coverage since flood-caused damage is not covered under standard homeowners, condo, renters, or business insurance policies," the chief executive said. "In addition, homeowners should take steps to make their residences more resilient to windstorms and torrential rain by installing roof tie-downs and a good drainage system."