XL Group reveals natural catastrophe loss estimates | Insurance Business America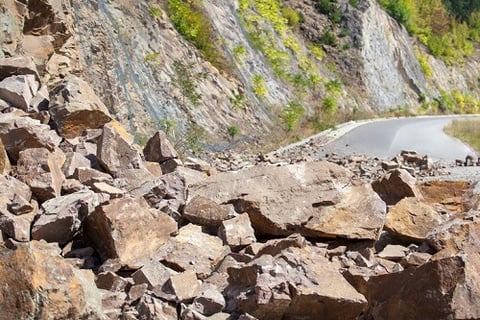 XL Group has announced preliminary natural catastrophe loss estimates of $45million as a result of
recent wildfires
in Southern California. The Group also estimates $20 million losses related to other events.
The preliminary losses are based on the company's review of individual treaties and policies expected to be impacted, along with available client and industry data. They are approximately evenly split between the company's insurance and reinsurance segments.
These most recent predictions take XL Group's total aggregate net loss estimates related to fourth quarter 2017 catastrophes to $315 million, which includes the $250 million losses related to the Northern California wildfires and other events. The total aggregate loss estimates are pre-tax and net of reinsurance, reinstatement and adjustment premiums and redeemable non-controlling interest.
The company has also reaffirmed its statement about aggregate net losses related to the third quarter 2017 catastrophes (which included hurricanes Harvey, Irma and Maria). On an after-tax basis, the Group's preliminary estimate of
total catastrophe net losses for the third quarter
was approximately $1.35 billion.
XL continues to pay claims and receive reported loss information from clients and brokers in relation to those catastrophic events. Ongoing assessment has resulted in approximately 6% of the third quarter 2017 aggregate net losses being reallocated from the company's reinsurance segment to the insurance segment.
US tax reforms are also likely to have an impact on
XL Group
. The reduced US corporate income tax rate enacted as part of the
Tax Cuts and Jobs Act of 2017
, could result in a one-time tax charge for XL in the fourth quarter of 2017 related to the revaluation of its net Deferred Tax Asset ("DTA").
This charge is estimated to be approximately $98 million based on the company's net US DTA as of September 30, 2017. The actual charge will depend on XL's results for the fourth quarter 2017. It will not affect XL's operating net income.
Based on its preliminary assessment, XL does not currently expect US tax reform to have a material impact going forward on its average global effective tax rate, according to a company statement. Its preliminary loss estimates and notions on tax reform remain subject to change and clarification.
Related stories:
XL Catlin names head of global risk management in North America
More insurers refusing to offer policies to wildfire-prone communities