G7 agenda and its insurance impact | Insurance Business America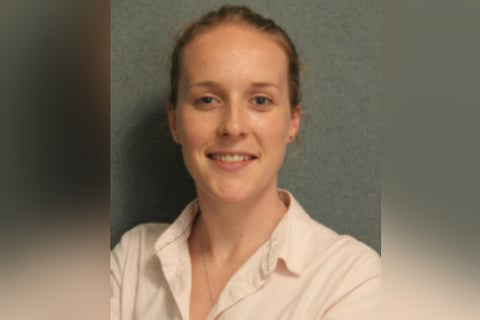 The G7 Leaders' Summit 2022 took place this week in Germany's Bavarian Alps. Topics on the agenda included Russia's war on Ukraine, climate change, energy, infrastructure and investment, pandemic prevention and health architecture, social justice, and a looming food security crisis.
I look at those focus areas and the first thing that comes to mind is insurance. What's not included in the global media coverage of the G7 summit is the critical role that the insurance sector plays in mitigating, tackling, and preventing those global challenges.
Look at Russia's war on Ukraine, for example. Russian missiles rained down on the Ukrainian capital of Kyiv and the central city of Kremenchuk just hours ahead of the first G7 meeting on Sunday morning. Shortly after, the leaders of the world's seven richest nations (G7) - the United States, Germany, Japan, the United Kingdom, France, Italy, and Canada, along with the European Union - promised to support Ukraine "for as long as it takes".
In a joint statement, the G7 leaders said they remain committed to "sustaining and intensifying" sanctions against Russia and Belarus, which will include sanctions on gold and oil exports, as well as "targeted sanctions on those responsible for war crimes". They also blamed Moscow for spiraling food and fuel prices across Europe, as well as rising threats to global food insecurity, stemming Russia's blockade on Ukrainian grain, which is sorely needed in Africa and the Middle East.
The social, political, and economic risks that have arisen from Russia's invasion of Ukraine are already having a huge impact on the global insurance industry – and it's hard to pick these systemic risks apart because they're all feeding into each other.
Read next: The cost-of-living crisis – how will it impact insurance?
Take the political element of world leaders applying sanctions on Russian oil exports. That is having a drastic impact on economies worldwide because of Russia's deep integration in the global financial system and its dominance in the global energy market. And when inflationary pressures impact the economy, the social ramifications can be quite severe – putting the current G7 presidency's goal of "Progress towards an equitable world" at risk.
According to the World Bank's Commodity Markets Outlook report released in April 2022, energy prices are expected to rise more than 50% in 2022, because easing in 2023 and 2024. Non-energy prices, including agriculture and metals, are projected to increase almost 20% in 2022 and will also moderate in the following years. Meanwhile, commodity prices are expected to remain well above the most recent five-year average.
The World Bank also reported that in the event of a prolonged war, or additional sanctions on Russia – as indicated by the G7 earlier leaders this week – prices could be even higher and more volatile than projected.
This type of global volatility is uncomfortable for the insurance industry. While inflation-related interest rate hikes are good for insurers' investment portfolios, they're having to balance that out with inflated claims costs due to supply chain shortages and disruptions. They also have inflated operational costs - for example, they have to pay people more to attract and retain talent, and the cost of energy or fuel for commercial buildings and vehicles has skyrocketed.
Read more: Global semiconductor chip crunch creating headaches for insurers
While trying to find the right balance within their own organizations, insurers also have the task of underpinning and supporting global action on things like climate change mitigation, energy, infrastructure and investment, pandemic prevention and health architecture, social justice, and food security – all targets of the G7 leaders.
Nothing big happens without insurance. Essentially, the insurance industry takes the financial risk of making the world a more secure place. That is no small feat, which is why I think the sector deserves a spotlight when world leaders start making promises about a better, brighter future.