How can insurers tap into the Black Friday consumer culture? | Insurance Business America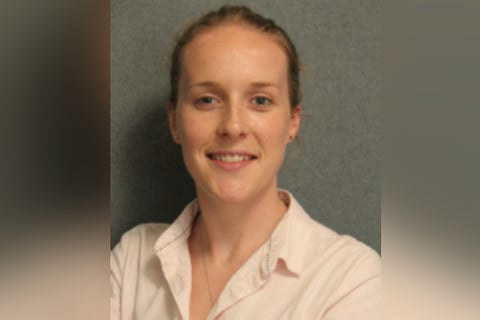 Not too long ago, Black Friday was synonymous with viral internet videos of deranged deal hunters elbowing their way through crowds and wrestling over 55-inch TVs and the latest tech gadgets.
Then came COVID-19 and Black Friday turned into a more civilized affair, at least on the surface, but really the same old consumerist aggression was there. It was just hidden behind laptop screens, mobile phones, and furious mouse clicking to snatch time-sensitive deals and refresh timed-out web pages.
Black Friday of 2021 – which officially landed on November 26, the day after the Thanksgiving holiday in the United States – was a mixed bag depending on the local pandemic restrictions.
One thing was clear. Gone are the days (at least temporarily) of stores reaching maximum capacity and frenzied shoppers pushing and shoving each other to grab goods. While the full picture of Black Friday 2021 likely won't materialize until early next year, Bloomberg reported that crowds were thinner compared to pre-pandemic Black Fridays, demand was brisk, and shopping was more spread out than in the past.
Perhaps that's a lingering impact of the COVID-induced social distancing. If so, it's something that I wouldn't mind sticking around for good.
With in-store crowds thinner than usual, one might expect additional hordes of online shoppers – similar to Black Friday 2020, when most physical stores were shut down or open at limited capacity due to the pandemic. But again, there have been reports of the day "losing its online mojo", as reported by cnet.com, due to retailers offering deals earlier in the holiday season.
I think it could also be a case of online fatigue after consumers have had to do everything digitally for almost two years.
Read next: From ugly duckling to beautiful swan - It's time to paint the insurance industry with a new brush
Black Friday is the prime example of consumers getting what they want, when they want it, however they want to buy it, and at the cheapest price possible. Sound familiar, insurance professionals? Funnily enough, this is also what insurance consumers want from their insurers, and it's what the industry is trying to tackle in the shared goal of "improving the customer experience".
The problem is, unlike other sectors, the insurance industry is very highly regulated, and insurers can't just offer 'snap' deals on a special day like Black Friday. Furthermore, insurance products are crafted by underwriters and priced by actuaries according to the risks they cover, and as such, they're somewhat immune to the whims of consumerism.
So, what can insurers do to tap into the consumer culture that Black Friday so perfectly encompasses?
First thing's first, insurers simply have to engage with technology. Innovation like artificial intelligence (AI), advanced analytics, smart devices, and other technologies are enabling new consumer-friendly capabilities that insurers can use to reach and service customers as and when needed.
Tech solutions create the easy shopping experiences that consumers want. That's why online retail sales have done so well over the past few years, and that's why Cyber Monday - a marketing term for e-commerce transactions on the Monday after Thanksgiving in the United States – was created.
Consumers don't want to experience a cumbersome process where they have to jump through hoops to buy an insurance product that they don't completely understand, and often, don't think they really need. They want to make product decisions based on their own internet research (I can testify to that) and they want the option of a quick and simple online purchase if they believe their needs are met.
Read more: Applying Marie Kondo's methods to tidy up the insurance industry
The insurance industry's year-long version of Black Friday or Cyber Monday has to revolve around meeting customers where they're at and providing competitively priced products for near real-time events or significant milestones, like buying a home or getting married.
Insurers are starting to do this. Many companies are now using sophisticated data analytics, AI, and machine learning to assess risks and determine pricing for policies. Some are even using technology to embed insurance into the "moments that matter" by partnering with Big Tech firms to offer insurance as an add-on to retail purchases.
Finally, most insurers today now offer some kind of consumer-friendly mobile application and data verification system to help consumers purchase coverage, manage their policies, make claims, and receive compensation for losses quickly and efficiently.
While the insurance industry will likely never experience the deranged deal hunters of a traditional Black Friday, insurers can get a one-up from their competition if they standout online and offer the same tech-driven, seamless customer experience that consumers are demanding of the retail giants.