Travis Scott's Astroworld tragedy a stark reminder of live event risks | Insurance Business America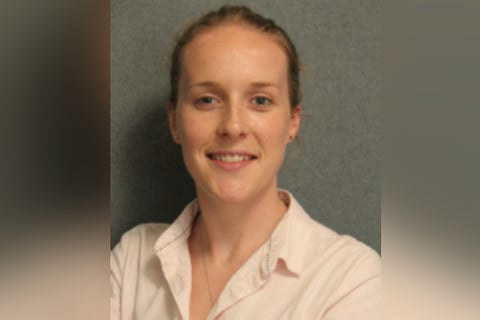 The Astroworld tragedy is a stark reminder of the risks associated with huge live events.
Sadly, this reminder has come at the cost of ten human lives, and many more in critical condition after a crowd surge at the Houston, Texas-based music festival left fans trampled, crushed, and struggling to breathe during a performance by headline rap artist Travis Scott.
A criminal investigation into the deaths at the sold-out Astroworld, which drew about 50,000 people, is underway, with investigators probing the number of people in the crowd, the adequacy of event management, security, and policing, and the conduct of rapper Scott on stage.
Scott is known for what he calls 'raging,' where he incites his crowds into mosh pits, crowd-surfing, stage-diving, and other wild behavior so that "his shows teeter on the edge of mayhem," according to The New York Times.
Read next: Travis Scott, Astroworld organizers "unlikely" to have enough insurance coverage for lawsuits
The multiplatinum rapper has felt the hand of the law as a result of this in the past. Bloomberg reported that Scott was arrested twice on public disorder charges ties to concerts in 2015 and 2017, when he encouraged fans to ignore security measures and rush the stage at large events. He pleaded guilty both times.
Whether Scott will be held liable in some respect for the Astroworld tragedy on November 05 remains to be seen. Lawsuits were filed shortly after the fatal event naming the rapper, fellow rap superstar Drake who performed alongside Scott, the concert promoters Live Nation and Scoremore LLC, and several other individuals connected to the concert. These suits are not likely to be resolved for some time.
This tragedy is not the type of publicity the live events industry wants or needs after an almost two-year pandemic-driven hiatus. And it's not the first "post-COVID" live event catastrophe to take place either.
In July, Rolling Loud, the world's largest hip-hop music festival, made quite the bang on its big return to Miami, when a giant video screen collapsed and toppled over on to one of the festival's stages. Luckily, the incident was pre-festival during the load-in and construction phase, and there were no injuries. But it would have been a completely different story if thousands of festivalgoers were in the arena.
Read more: Insuring festivals? This is what you need
Across the pond in the United Kingdom, the summer music festivals were marred by soaring COVID-19 transmission rates, despite vaccination and/or testing requirements. In August, one five-day surf-and-music festival called Boardmasters in Cornwall, England, was connected to almost 4,700 new coronavirus cases – and there have been similar stories to come out of other festivals around the world.
I wrote an editorial a few months ago about how I thought we were jumping the gun with major live events, as the big return has come with a price, more often than not in the shape of human health and safety. And incidents like the Astroworld tragedy, the Rolling Loud screen collapse, and the widespread COVID failures at live events are not doing the pandemic-stricken industry any favors.
I stand by that opinion and offer you this as a follow-up. Fatal tragedies like Astroworld are completely preventable with good risk management. If they weren't, then the live event industry would not have any insurance support. Frankly, the industry would not exist at all. Festivals and concerts far bigger than Astroworld have taken place successfully for years without costing human lives.
Arguably, with the urgency and desire to leave COVID-19 behind and get back to 'normal', the live event industry is more exposed than ever to mistakes, human error, and poor judgment - and sadly, the Astroworld tragedy highlights the irreparable damage that can occur as a result of that.
Yes, I want live events, festivals and concerts to return. I truly believe there's nothing more exciting than feeding off the energy of a crowd. But I want to be safe. That's where I believe insurers will have an ever-increasing role to play in helping the live event industry recover from the pandemic and kick-start an industry that is completely impenetrable from a risk management standpoint. That's critical as the industry simply cannot withstand more major losses after COVID-19.