Job market instability gives insurance industry chance to shine | Insurance Business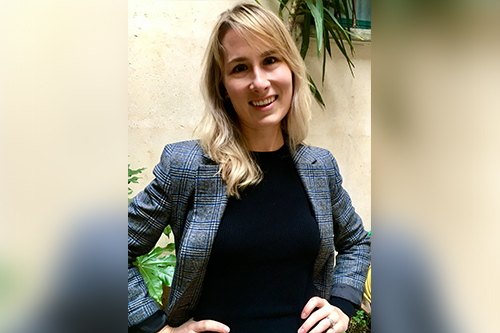 The following is an editorial by Alicja Grzadkowska, senior news editor at Insurance Business. To reach out to Alicja, email her at alicja.grzadkowska@keymedia.com.
Job losses keep on mounting as governments begin implementing plans to relaunch national economies in the midst of the coronavirus pandemic. For instance, in the US, the leisure and hospitality industry experienced its worst month of job losses in recent history, losing 7.7 million jobs or 47% of total positions in April, according to the Bureau of Labor Statistics (BLS).
The numbers have been similar around the world, with significant job losses seen in hospitality and retail in Australia and the UK, and a new report from the central Auckland business association forecasting that three times as many jobs could be lost in the region by next March than during the 2008-2009 financial crisis. Canada, meanwhile, lost almost two million jobs in April, while analysts warn that Singapore's uptick in overall unemployment is just the start of a rocky road ahead.
Amid this environment, jobs in the financial sector have proven to be more secure. BLS revealed that the 'financial activities' industry lost 262,000 jobs for the month of April, putting it in the bottom four industries on its list of job-losing sectors. In the insurance sector specifically, the unemployment rate has creeped up from 1% in February to 3.9% in April – compared to 14.7% for the country as a whole.
In fact, the insurance sector has often been touted as "recession-proof" and jobs within it as ones that offer stability, since people and businesses need insurance whether the economy is doing well or not. While the current crisis is unprecedented in many ways, including in its impact on global financial markets, and the long-term effects of this pandemic are yet to be determined, it's safe to say that, at least for now, insurance is a safer space to work in than say, hospitality, travel and tourism or retail.
As a result, insurance companies now have an opportunity to attract a new wave of recruits coming from other industries to help stem the so-called 'silver tsunami' and also bring in skilled workers that can help the industry address its sore spots.
In countries like the UK, the abundance of job options available to young people thanks to low unemployment rates was one of the reasons that talent acquisition within the insurance sector could sometimes be a challenge. While the fact that there are now potentially less job openings for new graduates is nothing to smile about, the insurance industry has the chance to continue pushing its messaging that the industry has many different roles for newcomers, far beyond the standard 'desk job.' According to Melissa Jones, EVP and chief human resources officer at CSAA Insurance Group, it's time to shout from the rooftops about the excellent work insurance companies are doing with technology, innovation, and transforming the customer experience.
Read more: Top talent seeking innovative insurance firms with strong culture
In turn, a fresh batch of talent could help the industry gain much needed skillsets. For example, Deloitte's 2019 Global Human Capital Trends survey found that nearly 72% of insurance respondents believed that current employees need to enhance their skills to succeed in the emerging digital environment, and recommended that insurance companies ramp up training programs focused on skills in AI, analytics, and advanced technologies. What better way to stand out to job candidates and offer existing employees further development opportunities than the promise of enhancing their digital skills while promoting the digital steps many insurance companies have already taken?
With COVID-19 also proving that many jobs within the insurance industry can be done remotely, the sector can likewise tout the flexibility it offers to incoming talent as well as the work-life balance that can make working from home and juggling other responsibilities slightly more bearable.
Read more: Talent is the 'secret sauce' to insurance's makeover
Finally, insurance companies have a chance to shine today based on their ability to retain talent by keeping current employees happy. Businesses that take care of their employees during the pandemic will likely be rewarded down the road with staff that's eager to stay onboard, providing new talent another reason to say 'yes' to a job in insurance.
Over the long run, the focus on retaining and recruiting talent in tough times should pay off for the insurance industry, especially as experts have said that talent is the key to unlocking the industry's necessary transformation.