The storms are coming for the insurance industry | Insurance Business America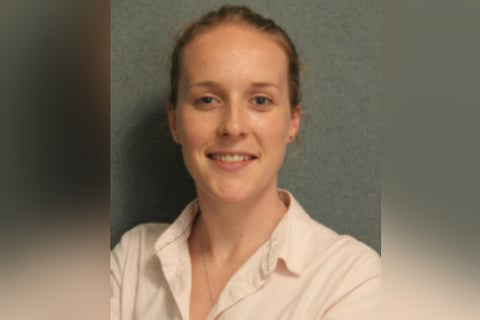 The 2022 Atlantic hurricane season is officially underway. As always, there was a flurry of media activity on the launch day of June 01, with everyone sharing their (rather gloomy) predictions for the season ahead.
Forecasters in the National Oceanic and Atmospheric Administration (NOAA)'s Climate Prediction Center, a division of the National Weather Service in the United States, have predicted "above average" hurricane activity for the 2022 Atlantic hurricane season, which runs until November 30. Specifically, they have predicted a 65% chance of an above-normal season, a 25% chance of a near-normal season, and a 10% chance of a below-normal season.
NOAA forecasters have predicted this above-normal activity due to several climate factors, including the ongoing La Niña that is likely to persist throughout the hurricane season, warmer-than-average sea surface temperatures in the Atlantic Ocean and Caribbean Sea, weaker tropical Atlantic trade winds and an enhanced west African monsoon.
In line with NOAA's prediction, reinsurers in the region have shared similar forecasts. The Insurance Information Institute (Triple-I) said the season may see a "well above average" level of tropical cyclone activity. Acrisure Re, the reinsurance division of global broker and fintech platform Acrisure, said their "outlook indicates an above-average period of storm activity, which will mean guarding against loss of life and property damage".
The message is loud and clear – the 2022 Atlantic hurricane season is shaping up to be eventful, and quite possibly costly, for insurers and reinsurers.
While all the predictions are for "above average" or "above normal" activity, I think it would be more appropriate to tap into the COVID-19 phrase book and describe this outlook as the "new normal".
Read next: Private market flood insurance 'doesn't have to be complicated'
These high-impact, climate-related weather events are not going away any time soon. In fact, events of recent years would suggest they're growing in frequency and severity worldwide.
Just look at Australia, which recently experienced its fourth costliest natural disaster in history, when severe flooding impacted parts of Queensland and New South Wales in February and March this year. According to the Insurance Council of Australia (ICA), the record-breaking flooding will cost around AU$4.3 billion in insured losses from over 215,000 claims.
It's a similar story across Asia, where climate change continues to throw unpredictable floods, cyclones, landslides, and other natural perils at communities across the continent. In many parts of Asia, the insurance protection gap is considerably higher than developed countries like Australia and the United States.
In Canada – where I'm based, which is perhaps why I'm so fond of the term - commentators are actually starting to use the phrase "the new normal" to refer to CA$2 billion insured loss years, relating to severe weather events.
Read more: P&C insurers' capital sufficient to withstand hurricane season – Fitch
Now, the "new normal" doesn't have to be scary, despite (in this case) referring to a potential increase in extreme weather events. It simply requires a shift in attitude and mindset, especially when it comes to disaster preparation and mitigation.
This is where insurance brokers play a pivotal role. Time and time again, it is the brokers who get the teary phone calls – "My house is flooded, my roof is damaged, I don't know what to do. How will I pay for damages?" – and while they're experts at providing that reassurance upon claim time, their support is most valuable before an event even happens.
In this "new normal" of damaging weather events, insurance brokers are an integral vessel of vital information. Of course, they can and should secure financial risk transfer for clients through the right insurance products, but they shouldn't stop there. The best brokers will be chatting to their clients about preventative actions they can take to mitigate their risks.
With flooding, for example, this can be anything from cleaning out eaves, troughs/gutters and removing debris from drains to installing flood sensors and alarms, or even making structural changes to a property (e.g. correcting grading to direct water away from the foundation).
While brokers don't have to be experts in these things, they need to know enough about them to be able to communicate why they're important to customers, and the potential insurance discounts and municipal subsidies that are available to those who engage in this "new normal" risk management mindset.
As a society, we can't just let each year pass by and do nothing about the increasing frequency and severity of severe weather events. While governments focus on systemic changes to building codes and climate defense mechanisms, it is down to every exposed individual to do everything they can to mitigate their own unique exposures.
"Above average" is the "new normal". It's about time we accept that and change our behaviors accordingly.