Why it's time for the insurance industry to live up to its promise | Insurance Business America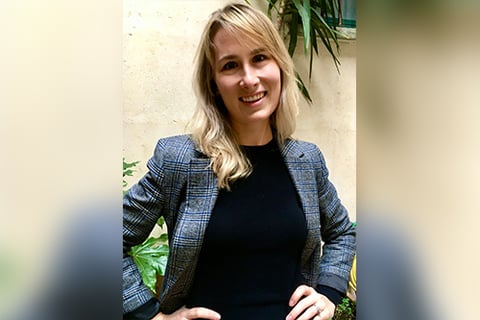 The following is an editorial by Alicja Grzadkowska, senior news editor at Insurance Business. To reach out to Alicja, email her at [email protected]
If the for-profit world of business is suffering as a result of the coronavirus, you can imagine the toll that the pandemic has taken on non-profit sectors around the world. Volunteering Australia noted that the decline in volunteering during COVID-19, and specifically from February to April this year, has been substantial, with 65.9% of volunteers estimated to have stopped volunteering. Similar trends have been observed in other countries, including Canada, the US, the UK, and across Asia-Pacific.
The impact of the pandemic has also been reflected in the bottom lines of non-profit associations. Imagine Canada found that almost three-quarters of surveyed non-profits reported that donations are down, while a similar percentage of organizations in the US surveyed by La Piana Consulting reported a drop in revenue.
To add to this challenge, it's been getting harder for non-profits and their devoted workers to find affordable and appropriate coverage. Volunteers in Australia, for example, need coverage more than ever, yet are facing more risks due to the lack of appropriate coverage available to them since volunteer insurance policies are unlikely to provide protection against coronavirus-related claims.
"It would be good to see the business sector coming to the table via the Insurance Council [of Australia] or key insurers so a creative solution is found," said Sue Woodward, director at Justice Connect's Not-for-profit Law, in an interview with Pro Bono News.
This is a problem that likely will impact volunteers across markets down the road, if they're not experiencing these issues already. In the US, for instance, insurance professionals have noted the challenges that volunteers experience when trying to secure auto insurance coverage, demonstrating the lack of appropriate solutions for this type of activity that already existed before the pandemic hit.
Some industries have shown flexibility for volunteers during the pandemic, with the Association of British Insurers (ABI) noting in March that, "Volunteers who are giving up their time to help can rest assured that they do not need [to] waste time on the phone to let their car insurer know that they are using their car to do volunteer work." However, as the insurance marketplace at-large responds to the coronavirus by hardening across many lines of business, the insurance-related hurdles facing charitable organizations are likely to grow.
Midway through 2020, many larger non-profit organizations have been facing difficulties securing adequate and affordable D&O insurance coverage. Experts are also predicting that non-profits will face more employment practices liability exposures due to furloughs and lay-offs. "I think we all need to prepare to see a lot of employment-related claims coming six months to a year down the road," Ian Perry, underwriting manager in AmTrust's non-profit division, recently told Insurance Business.
Read more: Non-profit EPL exposure likely to increase during pandemic
This situation is likely to look gloomier down the road as the ripple effects of COVID-19 stay with us. During this time, it's critical that the insurance industry remains committed to offering solutions for the non-profit space. Many carriers have shown their willingness to continue taking part in charitable work and directing donations to various organizations amid the pandemic, but without being able to access affordable coverage that adequately protects them from risks, non-profits are going to see more barriers to operating spring up, at a time of crisis when they're needed most.
In some cases, government and insurance industry stakeholders will have to come together to ensure that the marketplace remains welcoming to non-profit clients and their volunteers. To address the insurance issues facing volunteers in Australia, the creation of an indemnity or contingent liability fund that would feature insurer contributions has been suggested, while in the US, there is a piece of legislation pending before the House Financial Services Committee – H.R. 4523, Non-profit Property Protection Act – which would allow well-established risk retention groups to provide non-profit members with additional insurance coverages that traditional insurers are now unwilling or unable to provide.
Brokers and agents can likewise do their part by staying knowledgeable about the work of non-profits and their insurance needs, as well as that of their volunteers. Imagine Canada recommends that non-profit organizations take the time to understand their insurance coverage "rather than just waiting to hear 'don't worry, you're covered.'" Frontline insurance professionals are that source of information and need to provide clear answers on what's covered and what's not, especially considering the coronavirus exclusions that are already popping up in policies.
By showing its commitment to enabling the ongoing operations of the non-profit sector, the insurance industry can live up to its goal of helping people and businesses in times of need, thereby delivering on the promise of insurance.