Breckenridge: Auto dealers slowly ditching risk pools for long-term insurance partnerships | Insurance Business America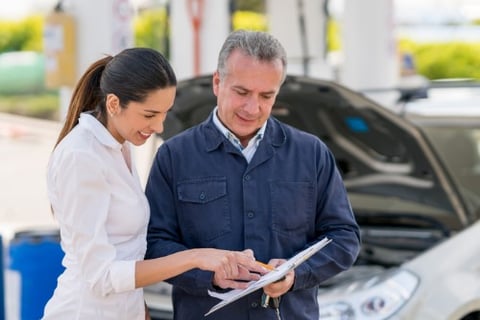 Auto dealers with open lots are fighting a losing battle against Mother Nature and her elements. Even those with the very best risk mitigation strategies can suffer catastrophic losses at the hands of a freak hail storm or tornado – especially when they have millions of dollars' worth of assets sitting on their lots.
In the past few years, the US has seen its fair share of extreme weather, with back-to-back active Atlantic hurricane seasons in 2017 and 2018, ongoing wildfires out west, and a record-setting large hail year in 2018. For auto dealers, natural perils like hurricanes and storm surge are easier to mitigate against than the more unpredictable events like hail storms and tornados. This is because hurricanes and heavy rains are generally forecast a few days in advance, giving auto dealers a chance to move their assets away from open lots to secure locations, whereas hail storms and tornadoes can happen almost instantaneously, so there's no time to enact an evacuation plan.
For dealers in high-peril weather states like Colorado, Kansas, Nebraska, Oklahoma, North Texas and Ohio, having a solid insurance and risk management partnership with a dedicated insurer is key, according to Michael Dauth, vice president and property broker at Breckenridge Insurance Services. In recent years, rates have increased due partly to weather-related losses, and the number of markets offering auto dealers open lot insurance has declined to just two or three, including Breckenridge.
These limited market conditions have pushed auto dealers towards opting for risk pool solutions, like auto dealers' insurance programs and captive groups. While these solutions do the job, they're not always acting in the clients' best interests, Dauth told Insurance Business.
He said: "The problem with programs is that they place auto dealers into a risk pool. An individual dealer might not have a loss, but if the pool has a ton of weather-related losses, everyone in the program will have to pay higher premiums and deductibles. At present, I would say about 80-90% of auto dealers place their business in risk pools - either through programs, captive insurance groups, or via their vehicle manufacturers. That's slowly changing as auto dealers realize those risk pools aren't necessarily the best places for them, especially when loss trends and rates are on the rise."
However, auto dealers aren't necessarily used to forging their own insurance partnerships, according to Dauth. Oftentimes, when dealers decide to leave a vehicle manufacturer's captive group in favor of a private insurance market, they find it difficult to accept the traditional insurance partnership whereby they should accept rate fluctuations in relation to losses.
"You get a situation where a client has a big claim, and rather than sticking with the insurer who paid the claim, they look to move their business to a competitor who didn't pay the claim in search of a quick fix rate reduction. That's not a good way to manage risk because the more clients move their business, the harder it will be for their agents to find reasonable, comparable coverage in such a limited market," Dauth said. "At Breckenridge, we try to build rapport with the auto dealer and we design an insurance program specifically for them to benefit them long-term. We know it's a risk class that will likely experience a loss at some point, especially in certain geographies, so we provide strategic risk management options. They're not in a risk pool, which means that if they have a positive loss experience, their premiums will reflect that.
"The challenge lies in convincing auto dealers to accept that insurance risk transfer needs to be a long and holistic process. Unfortunately, in my experience, not all brokers in the auto dealers open lot space are prepared to work on those client partnerships. They see the high premiums and they chase the commission rather than doing what's best for the client. At Breckenridge, we're not interested in clients who are chasing the next best deal. We want to build bespoke policies for auto dealers who are dedicated to building unique risk transfer and mitigation programs."