Insurance prospects in the race to autonomous vehicle tech | Insurance Business America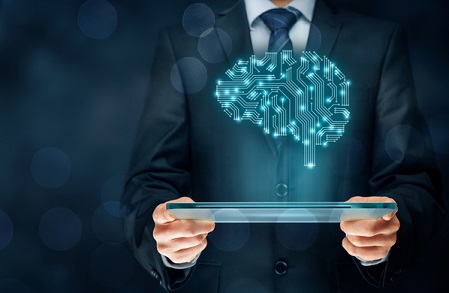 We are well past the point of autonomous vehicles being a fad. The race to lead innovation in autonomous vehicle technology is well and truly on – and it's in the interests of auto insurers and brokers to keep on top of the trends.
Everyone talks about the end-game. It's human nature, after all. But the journey to the end-game – in this case, the fully autonomous vehicle – is equally important, according to Tom Super, director of the Property and Casualty Insurance Practice at J.D. Power.
"As autonomous vehicle technology becomes more readily available and this incremental change slowly unfolds, it will be of interest to insurance carriers and brokers to start thinking about products and features that will attract and retain customers as they move into these new technological avenues," Super told Insurance Business.
"When you look at some of the major carriers today, not many of them are offering consumer discounts related to the evolution of autonomous vehicle technology," he added. "In fact, a lot of the offerings around driver discounts are very dated. We still see offers based on things like safety belts and automatic braking systems – but the technology, and the consumers using the technology, have well-surpassed that now."
In recent years, the insurance industry has shifted to become much more focused on customers, with many companies updating legacy systems and models to match fast-evolving consumer demands. As consumers become more used to vehicles with connected features or semi-autonomous capabilities, insurers and brokers need to develop and offer products to match.
The auto insurance marketplace has seen consolidation around price-driven consumers, led by companies like Geico and Progressive. Insurance companies, less focused on price, are always looking for ways to differentiate themselves and stay relevant against the onslaught of so-called disruptors and consumer-centric insurtech players.
"Insurance companies should start thinking about how they can partner with autonomous vehicle technology providers in order to offer product features that will satisfy consumers as the industry moves towards full autonomy," Super added. "If you look at the spectrum of autonomous vehicles, today we're in a place where there's almost no automation and in the future, we will have full autonomy.
"It's going to be a journey of incremental improvement in order to get us there. In between nothing and full automation, products will be brought to market – like drive assist technologies, automatic braking systems, partial automation, etc. – which could take about 15-20 years to fully take hold. It's down to insurance companies to stay on top of these trends because, at the end of the day, it's the consumers who will ultimately define the winners and losers of the autonomous vehicle race based on the rate of adoption."
Related stories: