AXA XL, Procore form partnership to improve construction risk management | Insurance Business America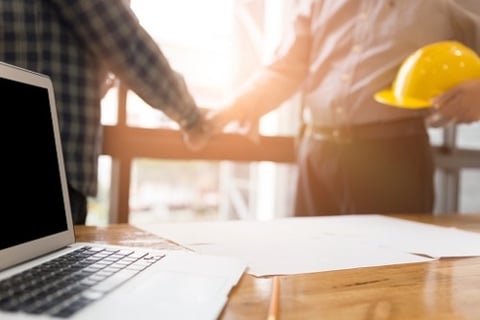 AXA XL's North America construction insurance business has formed a partnership with Procore – a provider of project management software – to help contractors improve construction productivity while enhancing project risk management.
Procore's construction platform connects project teams – across offices, companies, and even on-site construction sites – allowing them to collaborate. It helps in increasing productivity and efficiency, and the platform can reduce rework and delays, while boosting financial transparency.
Procore's software will be integrated into the Tech Library of AXA XL's Construction Ecosystem platform. The Construction Ecosystem platform, launched in May, serves as a comprehensive resource for contractors on project analytics, claims comparison, and industry benchmarking. Meanwhile, the platform's Tech Library is a service that provides contractors with the best technologies and services that could further enhance jobsite performance and safety.
Read more: AXA XL launches digital construction resource platform for contractors
"There are so many new technologies available on the market today it's hard for contractors to determine which is best for their operations.," said AXA XL North America construction president Gary Kaplan. "In creating our Construction Ecosystem's Tech Library, we evaluated and tested a broad spectrum of technologies, like Procore, to determine which could have the biggest risk-reducing impact on our clients' risk management efforts. Procore has tremendous risk-reducing potential."
"In today's construction market, contractors continue to face tighter profit margins, deadlines and labor markets that can make project management more challenging than ever before," commented AXA XL head of strategic operations Justin Gress. "Proven technologies like Procore's can help our clients keep tighter control on their project management to help keep projects on schedule, avoid costly delays and subsequent losses."