Construction businesses return to jobsites facing new challenges | Insurance Business America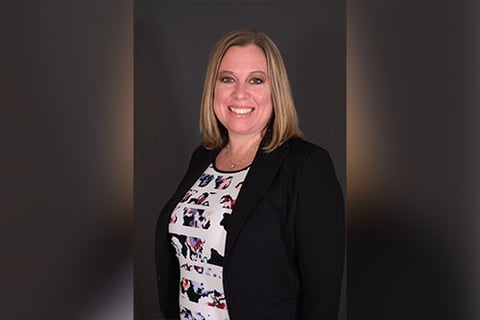 As the United States continues to reopen following government-mandated coronavirus shutdowns, construction projects are likewise starting up again, though the impact of shutdowns has been varied across regions.
For instance, on May 18 the governor of Massachusetts gave the green light to manufacturing and construction businesses, which could reopen immediately with strict social-distancing restrictions. By contrast, San Francisco allowed all construction to resume in six Bay Area counties at the end of April, at the same time as New York City permitted more than 5,200 projects to reopen. Meanwhile, in some states, certain construction projects were deemed "essential," so work continued during shelter-in-place orders.
Nonetheless, whether construction workers are just going back to the jobsite or have been there all along, they're operating in a changed environment.
"The safety has certainly increased as far as the jobsites being cleaner and safer, and more protective gear and equipment on the jobsite," said Sarah Wirtz (pictured), area senior VP, casualty lines and national environmental liability practice leader at Risk Placement Services (RPS). She added that social distancing is a key safety protocol that's being put in place, which in turn is prompting construction projects to stagger workers so that one trade is coming in at a time, if it's feasible for the project.
"When it comes to modifying construction operations in the COVID era, temperature checks are being done on sites, and remote inspections of sites are also starting to happen," continued Wirtz.
As construction businesses install safety measures like these, they also face many insurance-related challenges. Business interruption, as in many industries, has been a focus for clients operating in this industry, but their coverage has thrown them for a loop when determining if they can successfully get reimbursed for losses stemming from coronavirus-related shutdowns.
Read more: Business interruption cover litigation – with a twist
"One of the first considerations is if a contractor can even have a business interruption loss if the contract will be finished in the [original] period, so they don't necessarily lose revenue – it just gets delayed," said Carl Bloomfield, managing director at Graham Company, pointing to a New York court case where it was decided that contractors can have business interruption losses in these circumstances.
Then, the next challenge is that the work of construction contractors is completed in the field and not in an office. The property policy is what pays out BI losses, but the job site is not part of the property policy, making it a struggle to trigger the property policy for business interruption. As a result, insureds could be looking towards civil authority coverage.
"There's a coverage extension in the policy for civil authority, and that's where some civil authority has shut down access to your particular location, but again, in most property policies, the civil authority coverage ties back to the described premises," explained Bloomfield. "The described premises is what is listed in the property policy declaration, so I still see this as being a challenge for contractors to recover business interruption on a property policy because job sites aren't scheduled on the property policy."
The hurdles continue, with some insureds looking to the direct physical damage requirement and courts still deciding whether the presence of the coronavirus in a workplace causes that damage.
Going forward, insurance policies will likely contain a virus exclusion, even more so than they did before, putting in another obstacle for contractors hoping to claim BI losses.
"It's been very commonplace that the majority of policies, irrespective of the industry they're in, irrespective of the line of coverage, have had virus exclusions," said CJ Mooney, producer at Graham Company. "As a result, we anticipate that the majority of the industry will see virus exclusions on a go-forward basis."
Estimating revenue and payrolls at time of renewal has likewise presented challenges for construction businesses. Those numbers were in many cases higher a few months back than they are now when many projects have stalled.
"Insureds want to make sure that they're trying to estimate as best as they can and that's where we come into play, being the brokers and trying to negotiate with our insurance companies to see if we could ease up on some of the terms and conditions due to the pandemic, and not have the insured be penalized for underestimating their revenue at the time of audit," said Wirtz.
Read more: Businesses sweating insurance after one-two blows of virus and looting
It's also hard to predict how busy businesses will be in the months to come. The RPS expert has seen roofing, utility, and airport work start to resurface, as well as residential construction and street and road work. Additionally, she is starting to see more construction for healthcare facilities, manufacturing, industrial, logistics facilities, and schools, though threats of a second wave later this year could halt local economies yet again.
With insureds facing a new risk environment today and insurance policies evolving as carriers respond to the pandemic, the value of advisory services from insurance professionals will be that much more critical for construction businesses, and other industries.
"As far as the insurance policies, all of them are different and the contract wording might be different," explained Wirtz. "I urge [businesses] to make sure that they talk to their insurance brokers and insurance companies to [confirm] what [coverage] they have, and also look at the legal perspective going forward."