What is builder's risk insurance? | Insurance Business America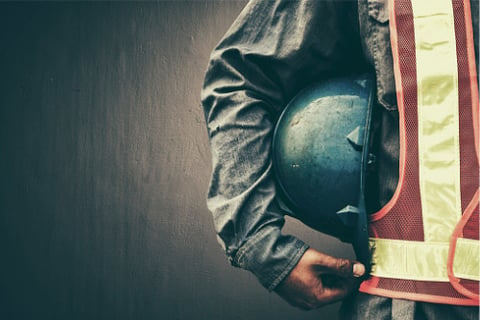 Builder's risk insurance, sometimes referred to as course of construction insurance, covers a contractor's property, material and equipment relating to a building or project under construction. It can be used to cover ground-up new structures or the renovation of existing structures. The coverage typically continues until the building project is complete and is signed off on by the owner.
There are no standardized policy forms for builder's risk insurance because every construction project is different. As a result, this type of insurance is often misunderstood and deemed overly complex by contractors. But as The Hartford puts it: "If properly structured, a builder's risk policy is the backbone for a [contractor's] successful risk management program."
What perils are typically covered under a builder's risk insurance policy?
All builder's risk policies are different, but they will typically cover damages to property resulting from:
Fire or explosion
Vandalism
Theft
Lightning
Hail
Vehicle or aircraft collision
Other weather-related perils such as wind, flood and earthquake, may be covered either with higher deductibles or via a coverage extension or endorsement. These are most important for construction projects that are in locations with exposure to catastrophic weather risks.
There are some standard exclusions in builder's risk policies, including:
War and terrorism
Employee / internal theft
Faulty or poor design, planning, materials, or workmanship
Mechanical breakdowns
Contractual penalties
Voluntary partings
It's advisable for brokers providing this coverage to work with a builder's risk or construction insurance specialist who can dig down into the specifics of this complex coverage.
How much does builder's risk insurance cost?
Like all policies, this will depend on the extent of the coverage that has been purchased, and whether the policyholder has opted for high deductible options and/or endorsements. Policies are typically in the range of 1-4% of the total construction costs. The construction budget is a good source for determining the appropriate coverage limit, which should accurately reflect the total finished value of the structure (excluding land value).
How does builder's risk differ between new construction and a renovation?
Builder's risk insurance covers the building from the ground breaking to completion of a project. For a renovation project, it covers the building during the restoration period only. Laura Bates, corporate vice president at Atain Insurance Companies, told Insurance Business: "Insurance can be tailored to safeguard the cost of the renovations only or the existing building and the renovation exposure together. If a specific Builder's Risk policy is not acquired, there may be a gap in coverage for either the existing building or the renovation portion. This is why it is essential to ensure the correct coverage forms are included. Additionally, the policy should feature a vacancy permit, which removes the vacancy clause that would exclude coverage if the property is vacant."
What is an installation floater?
An installation floater covers the cost of materials that have not yet been installed by contractors on a construction site. Essentially, contractors use this floater to insure the value of work and un-owned materials that are present on a construction site. Bates explained: "Policies can be created on a job-specific basis or an annual basis, covering all projects a craftsman is working on during the policy period. The construction materials, or even appliances, are covered under the Installation Floater until they become a permanent part of structure, offering all risks protection."
How does builders' risk insurance differ to contractor's general liability insurance?
This is where confusion often arises. A contractor might ask: 'Why do I need builder's risk insurance when I have contractor's general liability insurance?' While on the surface the two coverages may seem similar, they play very different (but equally important) roles. While builder's risk insurance covers the contractor's property or equipment during construction, the contractor's general liability insurance policy covers bodily injury, property damage and any resulting liability that may arise from possible accidents. It protects contractors if they're accused of causing injury or property damage.