Miami condo insurer to pay out its entire $5 million policy limit | Insurance Business America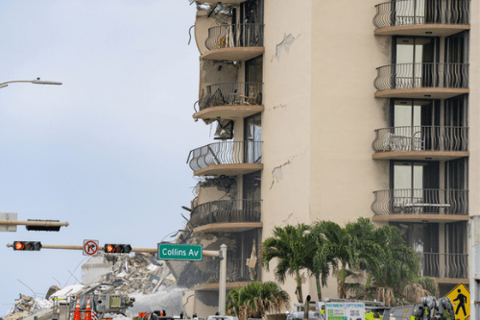 The general insurance liability insurer for the Champlain Towers South condominium has indicated that it will pay out the entire amount of its policy to cover any claims related to pending litigation and future lawsuits arising from the building's collapse last week.
The move comes as three residents have filed lawsuits against the condo association for negligence and failure to keep the building in safe condition, according to a report from The Real Deal.
James River Insurance Company, through its attorney Sina Bahadoran, wrote to presiding judge Michael Hanzman of the Miami-Dade Circuit Court about its decision and attached a copy of the condominium's 2021 policy, stating that the total amount the insurer can pay out is $5 million.
"We want to make it known that James River Insurance Company has made the decision to voluntarily tender its entire limit from the enclosed policy towards attempting to resolve all the claims in this matter," the letter said.
In an interview with The Real Deal, Mike Gorham, executive vice-president of insurance brokerage Brown & Brown South Florida, said that the move allowed James River to avoid "drawn-out court battles" and the legal fees and bad publicity that come with them.
"While no-one can put a value on a life and or a casualty event like this, $5 million is a substantial amount of money," he said. "That being said, there are [condominiums] that have $25 million-plus limits of insurance out there."
Gorham added that settlements and negotiations with the survivors and family members of the deceased would likely take years, similar to what happened with the Florida International University bridge collapse.
The collapse of the Champlain Towers South condominium is the deadliest building catastrophe in South Florida history, with 18 confirmed dead and 145 missing as of this writing.
Apart from the condo association's insurance providers, individual property insurers will also need to pay out claims.
Gorham said that if the unit owners had coverage for the interior contents of the condo, then they would likely receive the entire limit under those policies as well.