Revealed: One-third of companies in this sector lack distracted driving policies | Insurance Business America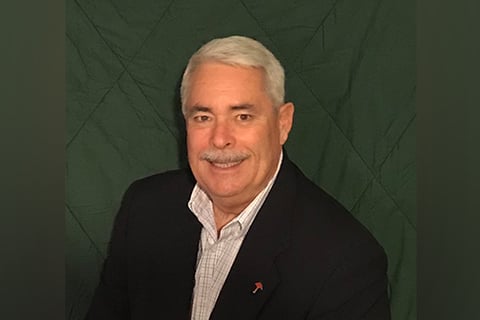 Going to the beach, barbecuing in the park, and swimming at a public pool might be a few of your standard summer activities. However, if you've ever been on the road during the summer months, you know that 'driving through construction' is another activity to put on that list.
With distracted driving killing over 172,000 people a year, construction workers are often in the line of fire when they're on jobsites.
"In road construction, workers are sometimes so close to the actual passing traffic that any distracted driving is just an accentuated risk," said Tim McGrath (pictured above), field director for risk control and construction at Travelers. "The US Bureau of Labor Statistics shows that transportation incidents are the second-leading cause of death among construction workers, and in the period of 2011 to 2016, there was over 3,300 people killed in work zone crashes, with distracted driving being responsible for at least 500 of those."
The increase in construction activity during the summer combined with unusual traffic patterns, long days of driving, and more people on the roads lead to an increased risk for construction workers. Nonetheless, the threat of distracted driving doesn't just come from drivers passing workers by on the roads.
"Distracted driving, and really driving in general, is a cause for concern in construction," said Chris Hayes (pictured below), second VP for transportation and risk control at Travelers. He added that driving-related activities are some of the most common sources of workplace injuries, and one of the most common sources of workplace fatalities. "In construction in particular, going to and from jobsites and moving inside of job sites has a very frequent exposure, and the range of equipment being used in construction – from pick-ups to pavers and dump trucks – creates a very wide range of risks, and wide range of opportunities for these [injuries] to happen."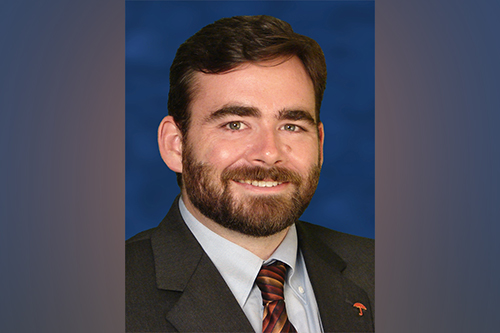 With distracted driving being a risk faced by all organizations across North America, many companies are looking for ways to combat the threat and reduce the risks to their employees. Yet according to Travelers' 2019 Risk Index, around one-third of construction companies don't have distracted driving policies in place for their employees, and 19% of construction workers have had an accident while driving for work purposes because of distracted driving.
Read more: Insurer reveals the most frequent days for car crashes due to daydreaming
Companies approach their distracting driving policies in different ways, from stating that there should be no distracted driving, which they define as using a cellphone while behind the wheel, to others permitting drivers to use Bluetooth devices and not handheld devices.
"These are a good start, but where the real impact comes from is not just saying that there's a policy," said Hayes. "Having that cultural impact of, 'this is of value in our organization and we value the employees' safety on the road' up through every level of management – that's the really important part of this."
If a manager were to call an employee driving on the road and hear traffic-related noises in the background, the first question they should ask is, "Are you driving, and can you take a call?" If the employee is driving, they need to be directed to call back when they're no longer on the road.
As for addressing distracted driving risks coming from drivers passing work zones on the way to the cottage, more awareness of the issue is needed.
"It's interesting that statistics show most people speed up in work zones, and that's typically because when they see that orange sign, they think that there's a delay and they want to get through it as fast as possible," said McGrath. "Public service messaging, and general education and awareness about the need to slow down in work zones and then eliminate the distraction is probably one of the most important things we can do."