Solar energy: so hot right now in the insurance world | Insurance Business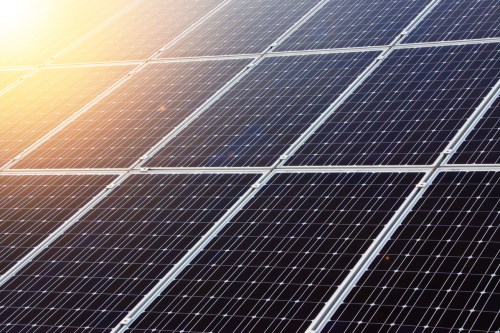 Solar energy is taking over the energy space in the United States, and that's good news for the environment – and for insurers.
"I'm getting a lot of business from clients out west especially: California, Arizona, you know, the hot states where there's lots of sun," said Casey Evans, area senior vice president of
Risk Placement Services
.
"Over the past three years I've seen exponential growth from one of my biggest clients out there. They have gone from basically doing about $100 million in sales about four years ago, to almost over a billion dollars of sales every year in that time period. That's just one client of mine.
"It's just a booming business out there. And I don't see it, any time soon, changing, in terms of its growth pattern."
Learn how to grow revenue, reduce costs and improve your customers' experience. If you're not currently using e-signature, download this free whitepaper to learn how it can change your business.
Evans insures contractors who help build the solar farms, particularly out in the deserts of the southwest United States. Both solar and wind – in terms of renewable energy – are growth areas right now, Evans said, but solar really seems to be flourishing.
"My niche is within the liability space, I do a lot of wrap-ups for these large solar arrays. The big thing my contractors use is the wrap-up program to lock in their coverage for the entire statute of repose for each individual state, that's what they're concerned about. The policies that I write are for during the construction phase plus each state's statute of repose. "
A GTM Research and SEIA study released this year found that solar accounted for "39% of new capacity additions across all fuel types in 2016".
It's big business: more than 260,000 Americans are employed in the solar energy space.
"People are pumping money into this sector, left and right," Evans said. "I mean, they're not building a lot of coal-fired plants or anything like that these days.
"Just in general, I feel that, as a millennial, the biggest things threatening our world these days are energy demand and climate change – and solar and wind fit right into that model of improving both those things. It's a big sexy topic right now that's not going away."
Related stories:
Worldwide Facilities broker says environmental is a growth market
Building your business in the construction space